Thái Sơn Nam beat Jeonju Mag at AFC Futsal Champs
Việt Nam's Thái Sơn Nam crushed South Korea's Jeonju Mag 10-1 in the first match of Group B of the AFC Futsal Club Championship in Indonesia…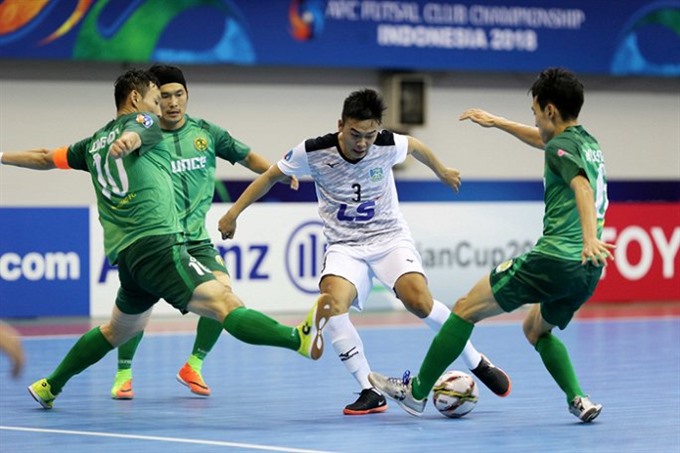 Minh Trí scored the opener for the Vietnamese side in the second minute of the game, before Spaniard Roberto Tobe doubled the score for Thái Sơn Nam in the 13th minute.
After the break, it was more of the same as Thái Sơn Nam scored eight more goals.
Tomorrow, Thái Sơn Nam will face Nafit Al Wasat of Iraq who lost to Thái Sơn Nam 0-4 in the quarter-final of the same event last year.
The AFC event features 16 teams who are divided into four groups of four teams, with the group winners and runners-up from each group progressing to the quarter-finals.
The 2018 edition welcomed teams who have been regulars since 2010, with the likes of Vamos FC (Indonesia), two-time champions Chonburi Bluewave (Thailand) and current holders, and three-time champions Nagoya Oceans (Japan) among the familiar names.
The tournament, which is being held in Yogyakarta, will run until August 12.