Bình Dương beat Đà Nẵng in V.League 1
2019-03-04 09:46:56
Defending National Cup champions Becamex Bình Dương beat Đà Nẵng 3-1 in the second round of V.League 1 action on Sunday.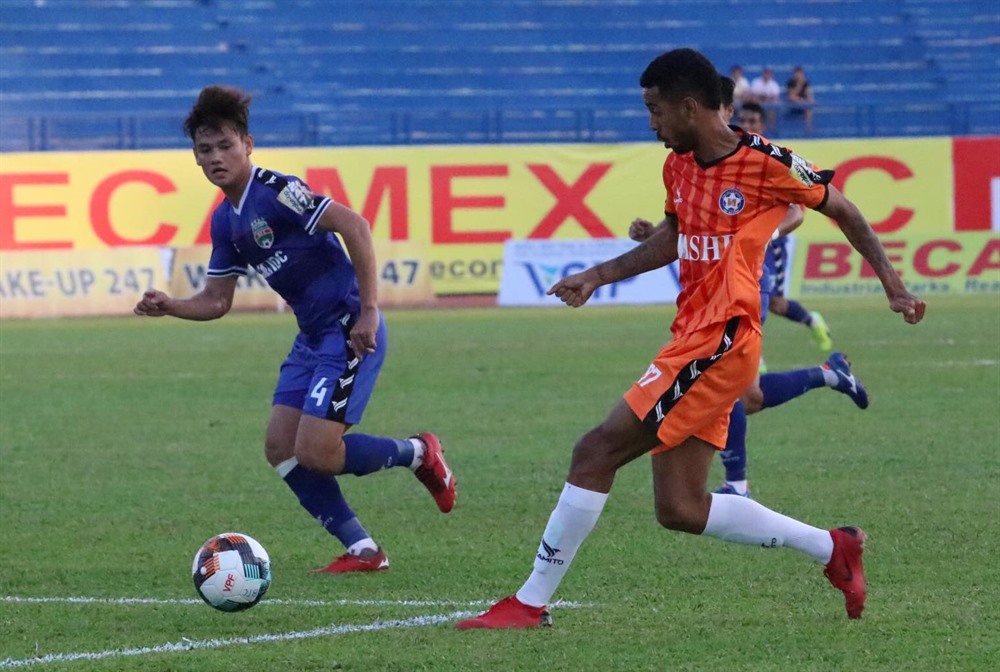 The game was held at Gò Đậu Stadium in the southern province of Bình Dương, and the home side dominated from start to finish.
Trần Hữu Đông Triều, at Bình Dương on a two-year loan deal from Hoàng Anh Gia Lai, scored the opener just 15 minutes in, with a strike from distance beating goalkeeper Nguyễn Thanh Bình.
Triều, 23, is one of the most promising talents of HAGL's football institute alongside midfielders Nguyễn Tuấn Anh and Lương Xuân Trường and striker Nguyễn Công Phượng. He was formerly a member of the national U23 team.
The early score only gave coach Trần Minh Chiến's charges more confidence, which they converted into another goal a mere six minutes later, as Hồ Sỹ Giáp doubled the lead.
After the break, Đà Nẵng bounced back and cut the lead in half through captain Hoàng Minh Tâm's free kick.
However, the goal woke the home side up and they quickly regained control of the game, before restoring their two goal cushion.
From a long pass, Giáp broke the offside trap and once again defeated Bình to make the score of 3-1 for Bình Dương.
Đà Nẵng were unable to find the net again, allowing Bình Dương to cruise to victory and all three points.
Earlier on Saturday, defending champions Hà Nội drew with Quảng Nam 1-1 and dark horse Quảng Ninh Coal played out a 0-0 stalemate with Sông Lam Nghệ An.
With this win, Bình Dương rose to third of 14 teams in the rankings with four points. Đà Nẵng are third with three points. While HCM City lead with six points, followed by Hà Nội with four points.
Source : VNS