Coach Park calls 37 players for 2020 AFC U23 Champ
2019-03-06 10:41:06
Head coach Park Hang Seo has revealed his 37 players for the 2020 Asian Football Confederation (AFC) U23 Championship.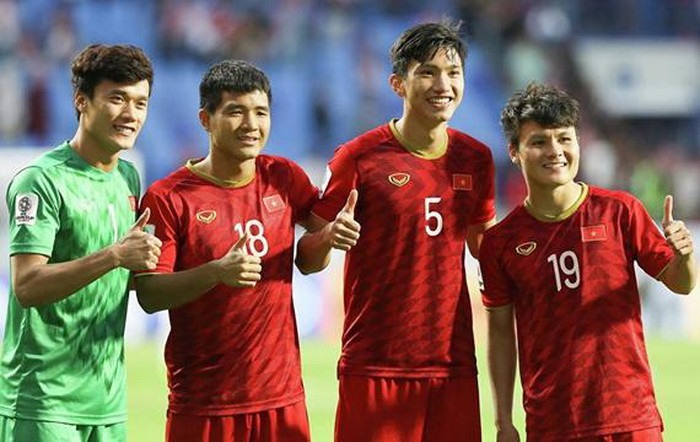 Hà Nội FC are the team with the most players in the squad, with Nguyễn Quang Hải, Đoàn Văn Hậu, Đỗ Duy Mạnh, Trần Đình Trọng, and Nguyễn Thành Chung all getting a call-up.
There are 13 players included from the U22 squad, including Bùi Hoàng Việt Anh, Trần Danh Trung, Phan Thanh Hậu, Ngô Tùng Quốc, Bùi Tiến Dụng, and Lương Hoàng Nam.
The tournament will be held in the Philippines in November.
There is also a place for striker Trần Thành, who scored the only goal in the fourth round of AFC U19 Championship in 2016, helping Việt Nam beat Bahrain 1-0 to enter the final round of FIFA U20 World Cup 2017.
The U23 team will meet today in the capital for their first training session.
At AFC U23 Championship, Việt Nam share group K with Thailand, Indonesia and Brunei. Matches will be played at the Mỹ Đình National Stadium from March 22 to 26.
Source :