Coach Rodrigo calls 20 futsal players for tourney
2018-01-09 11:33:51
A squad of 20 players has been listed to prepare for the Asian Futsal Championship.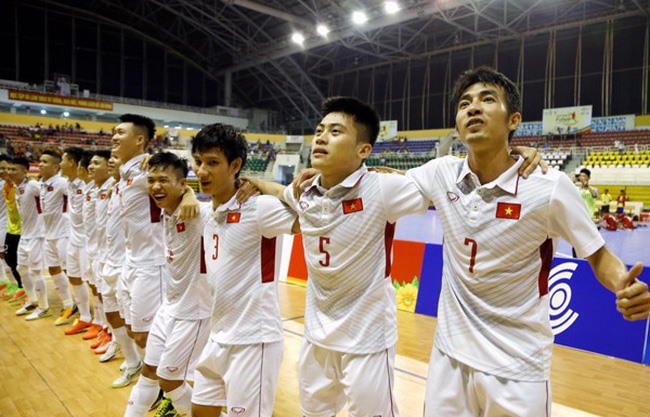 Coach Miguel Rodrigo dropped several veterans to welcome new elements in his team. They are goalie Nguyễn Hoàng Anh of Sanatech Khánh Hòa, Nguyễn Đắc Huy and Chu Văn Tiến of Thái Sơn Nam and Nguyễn Anh Duy from Hoàng Thư Đà Nẵng.
As planned, players will convene today in HCM City and practice until January 23. The week after that they will travel to Japan for an intensive training course and will play two friendly matches with local clubs.
The team will move to Chinese Taipei on January 30 for the Asian championship which is to be held from February 1-11.
The tournament gathers 16 squads divided into four groups. Việt Nam are in Group A with Malaysia, Bahrain and the hosts.
The two best teams of each group will advance to the quarter-finals.
In 2016, Việt Nam entered the semi-finals and won their slot to compete at the Colombia World Cup.
Source : VNS