Defender Trọng sidelined for four months
2019-06-04 11:12:31
National team defender Trần Đình Trọng of Hà Nội FC will need about four months to recover from an injury he suffered last week.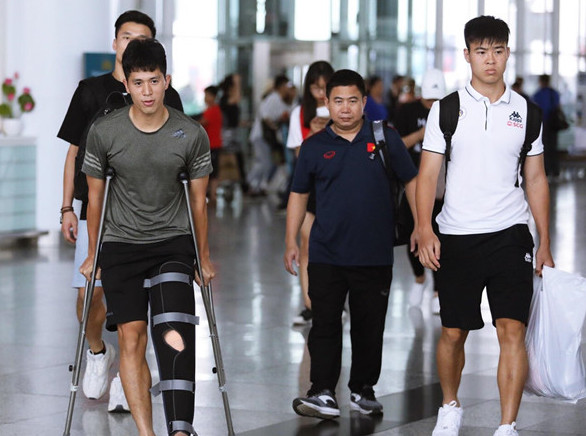 After examining Trọng, Team doctor Choi Ju-young said the injury was not as bad as the initial assessment which suggested the player would be out for six months.
Trọng suffered his injury during the match between Hà Nội FC and Hoàng Anh Gia Lai. He left the field in the 38th minute.
One of the key players in Park Hang-seo's squad, Trọng will miss the King's Cup this week in Thailand and the 2022 World Cup qualification matches that begin in September. He will also be sidelined for about nine V.League matches.
Source : VNS