Đức listed one of outstanding forwards at AFF Suzuki Cup
2018-10-31 14:48:22
Vietnamese footballer Nguyễn Anh Đức has tipped as a forward to watch at the upcoming AFF Suzuki Cup 2018.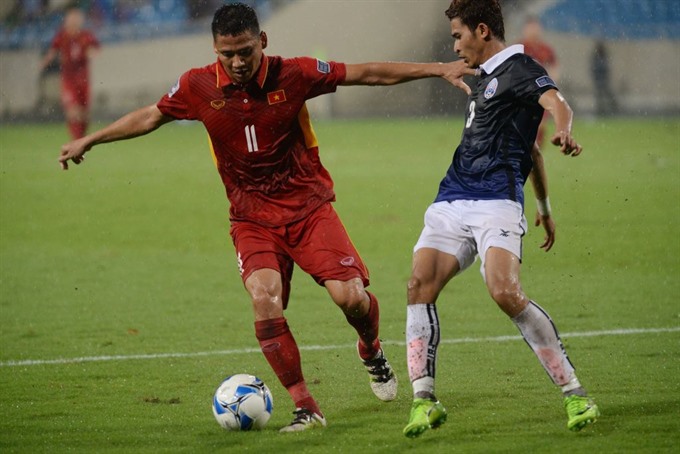 On its official website, the AFF noted Đức will have the chance to win the event's Golden Boot.
"At 33, the powerful forward is easily the elder statesman in a youthful Golden Stars side but has the positional awareness and touch in front of goal to capitalize on what should be a steady stream of service coming his way from the creative Vietnamese midfield", the website said.
Other contenders that will be looking to rival Đức for the coveted Golden Boot Prize include Adisak Kraisorn of Thailand, Chan Vathanaka of Cambodia, Phil Younghusband of Philippines, Alberto 'Beto' Goncalves of Indonesia, Safawi Rasid of Malaysia and Aung Thu of Myanmar.
Source : VNS