FIFA expert to guide Vietnamese women's football team
2018-03-05 03:36:21
FIFA expert Belinda Wilson is in Hà Nội to survey the national women's youth football teams.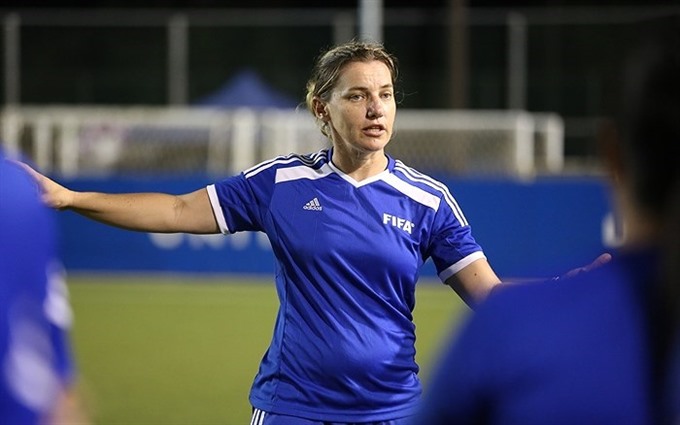 Việt Nam was recently chosen to be part of a project of the world football governing body. The country will join an 18-month programme to develop youth football as well as tournaments for them.
During her five-day stay, Wilson will visit the national youth football centre and watch the teams' practices and friendly matches. She will work with the Việt Nam Football Federation managers as well as heads of concerned departments to develop a suitable strategy for Việt Nam.
In recent years, Việt Nam have attracted the attention of FIFA authorities with their remarkable progress, such as winning the champion's title at the biennial SEA Games, winning a berth in the Asian Cup and securing No 32 position in world ranking.
Source : VNS