Five teams to compete at annual BTV Cup
2018-12-07 10:29:27
The 19th BTV Cup international football tournament will be held on December 20-30 in Bình Dương Province.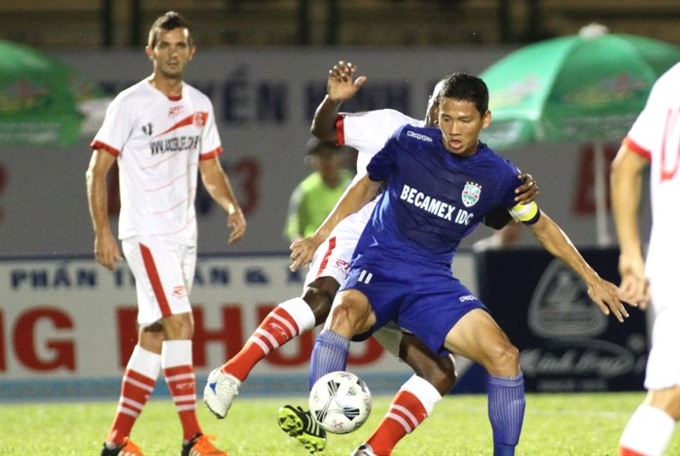 The annual event will feature five teams, three local and two foreign.
Hosts Becamex Bình Dương will face Hoàng Anh Gia Lai and Sài Gòn FC along with one club from Brazil and another from Uganda.
Apart from the hosts, Hoàng Anh Gia Lai are a familiar participant, while it's the first time Sài Gòn have entered the competition. The teams from abroad have not been confirmed.
Teams will compete in round robin format and the two best teams will advance to the final.
Last time, Bình Dương beat Brazilian side Vasco da Gama B 1-0 to take the trophy and a bonus of VNĐ500 million (US$21,500).
Source :