FLC Thanh Hóa failed to get the points needed at Mỹ Đình Stadium
2018-03-14 02:33:27
The coach of FLC Thanh Hóa let U-23 goalkeeping star Bùi Tiến Dũng play in the match against Bali United yesterday at Mỹ Đình stadium. The national hero managed to keep a clean sheet, but his team failed to score the goals they needed to raise their chances of getting through to the next round. The game ended 0-0.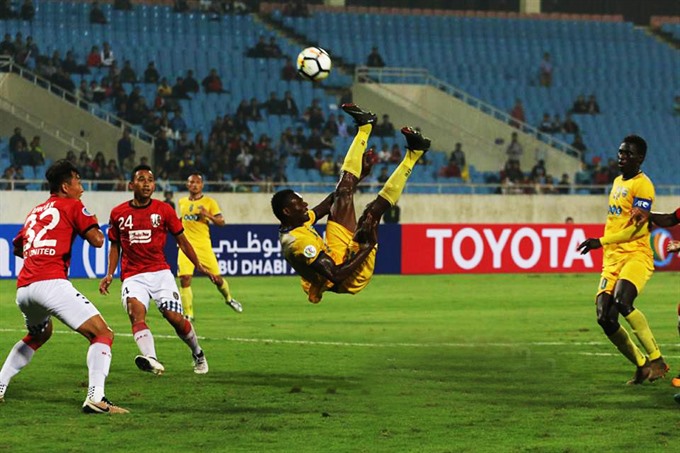 FLC Thanh Hóa dominated most of the game, but failed to capitalize on chances and break past the effective defense of Bali United.
FLC Thanh Hóa gained only one point, giving them 4 points in total and placing them third in the group.
The chances for FLC Thanh Hóa to go further in the tournament are slim.
Feeling pressure to win the match, FLC Thanh Hóa mounted a strong attack against Bali United, pushing the opponents to stick together and defend their goal.
FLC Thanh Hóa managed 20 shots, 7 of which were on target, while Bali United made only 4 shots.
Source : VNS