Fox Sport selects Vietnamese in AFF Cup's best XI
2018-12-18 09:20:27
Five Vietnamese players from the AFF Cup winning team have made it to the tournament's Best XI.
Fox Sports Asia has chosen the team which includes goalkeeper Đặng Văn Lâm. This was his first major tournament with judges "impressed with his shot-stopping, aerial prowess and dominance in the box".
He also managed to set a new tournament record by keeping a clean sheet for 405 minutes.
Quế Ngọc Hải was one of three centre-back in the list. He took over the captain bandage when Nguyễn Văn Quyết was on the bench and did good job with his calm and composed manner in defence.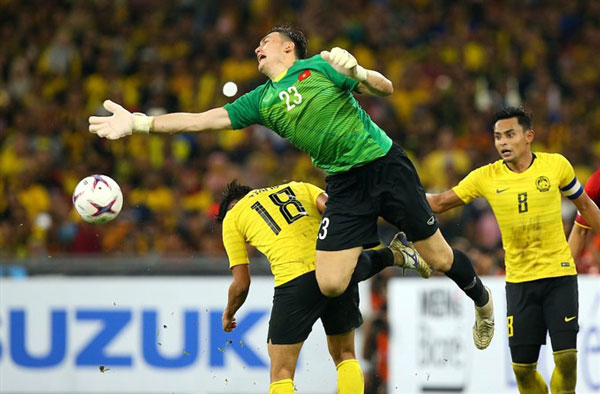 Teenager Đoàn Văn Hậu was picked as the left-wing back. He not only provided energy and width but also "possesses the vision and passing ability of a playmaker".
The tournament's most valuable player was Nguyễn Quang Hải and there was no surprise the attacking midfielder featured in the Best XI.
The Hà Nội FC star was also recently named as one of the 10 best young players in Asia by the Asian Football Confederation's website.
Dubbed as the 'man of big occasion', striker Nguyễn Anh Đức was included in the list after the 33-year-old netted four times.
Other players who complete the team came from Malaysia and Thailand.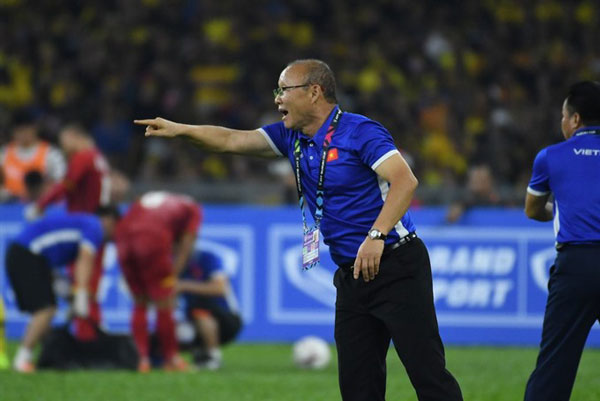 South Korean Park Hang-seo is selected as coach.
Explaining its choice, Fox said: "The South Korean has revolutionised Vietnamese football but it also unafraid to blood youngsters on the biggest stage, and had his faith fully repaid."
The website also creates polls to vote so that fans could make their own Best XI on foxsportsasia.com. The results will be revealed tomorrow.
Source :