HCM City I beat defending champions in national football champs
2019-06-25 15:11:55
HCM City I defeated defending champions Phong Phú Hà Nam 2-1 to climb to the top of the standings in the National Women's Football Championship on Monday.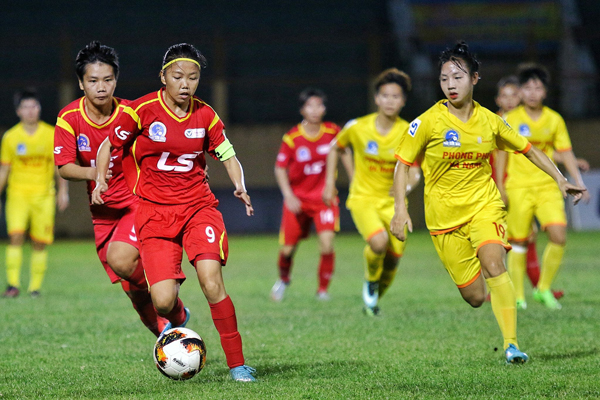 The match was held at the August 19 Stadium in Nha Trang, Khánh Hoà Province.
From the opening whistle, HCM City I poured on the pressure but were unable to fund the net. Just 15 minutes in, after receiving a pass from Vũ Thị Thúy, Lê Thu Thanh Hương broke the deadlock for Phong Phú Hà Nam.
HCM City I fought back and their effort paid off with an own-goal by Lê Thị Thanh Lâm of Hà Nam in the 59th minute.
Before the match ended, Nguyễn Thị Bích Thùy raised the score to 2-1 for HCM City I with a goal from distance.
Following the win, HCM City I sit atop the rankings with 10 points after four matches, followed by Phong Phú Hà Nam and Việt Nam Coal and Mineral.
Earlier the same day, Sơn La lost to HCM City II 1-2.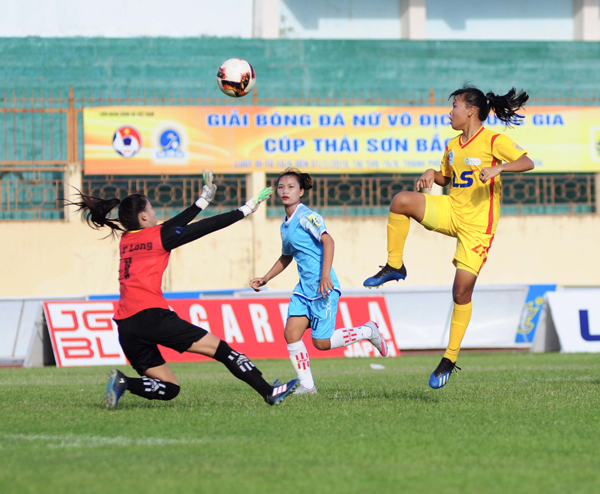 Seven teams are competing in the nation's top women's league for a trophy and VNĐ300 million (US$13,000) in cash.
Source : VNS