Int'l U19 football event to start on March 22
2018-03-20 03:38:02
The International U19 Football Tournament will begin on March 22-30 instead of March 20-30, the event's organising board announced.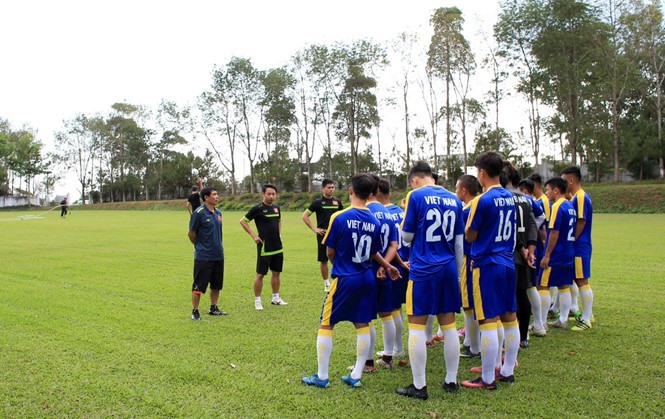 The event timing was changed because a State funeral for former Prime Minister Phan Văn Khải will be held on March 20-21.
The tournament will be organised in Pleiku City in the Central Highlands province of Gia Lai.
The event will attract the participation of five teams: Chonburi of Thailand, FC Seoul of South Korea, Mito Hollyhock of Japan, Hoàng Anh Gia Lai and the Việt Nam U19 team, comprised of the top players from the National U19 Football Tournament which wrapped up in Huế City on March 15.
Teams will compete in a round robin format.
"South Korea and Japan are always strong squads, while Thailand are also an arch rival. So Việt Nam U19 team will make every effort to give fans interesting matches. The team are the harmonious combination of the four best teams of the national event, and many of them are national players," said coach Vũ Hồng Việt.
The hosts Hoàng Anh Gia Lai, who finished third in the same event held last year, have strengthened their force with young talents Nguyễn Duy Kiên and Nguyễn Văn Vân.
Although they will struggle to take the event's trophy, coach Graechen Guillaume affirmed that his team will play fair and aims to surprise audiences this year.
Source : VNS