National futsal tournament kicks off in Nha Trang
2019-04-16 10:45:51
The second stage of the national futsal tournament 2019 kicked off yesterday at Nha Trang University, northern Khánh Hòa Province.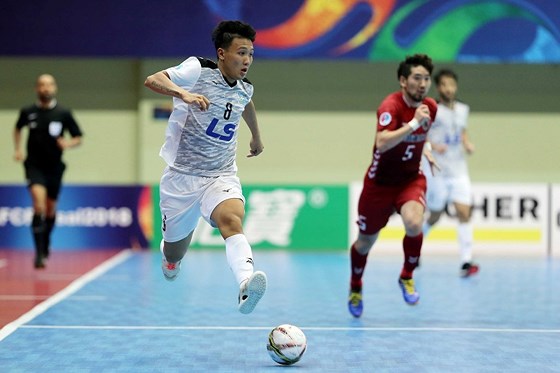 Thái Sơn Nam began the event with a 2-0 win over Quảng Nam.
The qualifying round was held in April and four teams qualified for the second stage, namely Thái Sơn Bắc, Đà Nẵng, Quảng Nam and Sanna Khánh Hòa.
They are joined by six others, including Thái Sơn Nam, Tân Hiệp Hưng, Sanatech Khánh Hòa, Hasako FC (formerly Hải Phương Nam), Sài Gòn FC and Cao Bằng.
Among them, Thái Sơn Bắc have been tipped for success, thanks to their contingent of five U20 national team players.
Đà Nẵng are also highly thought of this year, with the likes of 2018 futsal golden ball winner Vũ Quốc Hưng in the squad.
Source : VNS