Phúc resigns, Việt to take charge Quảng Nam in V.League
2019-05-23 16:47:48
The coach of former V.League 1 champions Quảng Nam FC yesterday resigned from his position.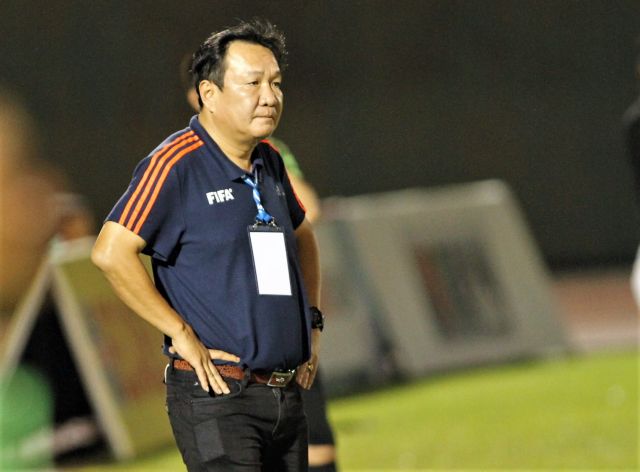 Following a disappointing start to the season, coach Hoàng Văn Phúc resigned from his position.
Since the beginning of the season, the former national coach has only managed one win and seen his side lose four and draw five with the team languishing second from bottom with just eight points.
Phúc took charge of the team in 2014 and led them to V.League glory two years ago.
Coach Vũ Hồng Việt will take charge for their next match away at Sanna Khánh Hòa in Nha Trang this weekend.
Phúc is the second coach to leave his job after Dương Minh Ninh of Hoàng Anh Gia Lai last month.
Source : VNS