Prime Minister hosts men's football coach Park Hang-seo
2019-02-20 09:09:38
Prime Minister Nguyễn Xuân Phúc hosted a reception in Hà Nội yesterday for head coach of the Vietnamese men's football team Park Hang-seo and his wife.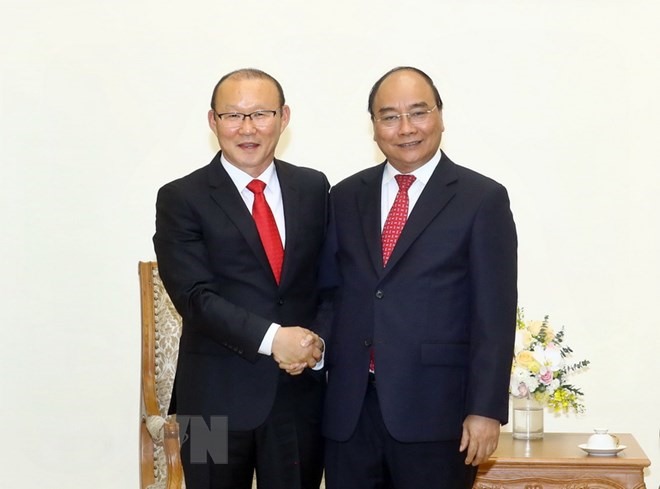 The PM said Park had brought great joy to the Vietnamese people thanks to the team's recent achievements, adding that the head coach served as an important bridge for friendship between Việt Nam and the Republic of Korea.
The Vietnamese Government and people greatly appreciated Park's contributions to national football, he said, adding that Park had laid a great foundation for the future of the sport in Việt Nam.
He expressed his wish that Park would make further contributions to the sport in the near future.
Park said the team had received strong support from ministries, agencies and the Vietnam Football Federation (VFF) over the years. As important competitions lay ahead this year, the guest vowed to do his best to meet the expectations of Vietnamese fans.
Source : VNS