SHB Đà Nẵng sign contract with Cameroon's midfielder
2018-03-08 10:28:22
SHB Đà Nẵng have signed a contract with Cameroon's midfielder, Louis Epassi Ewonde, to prepare for the national premier league.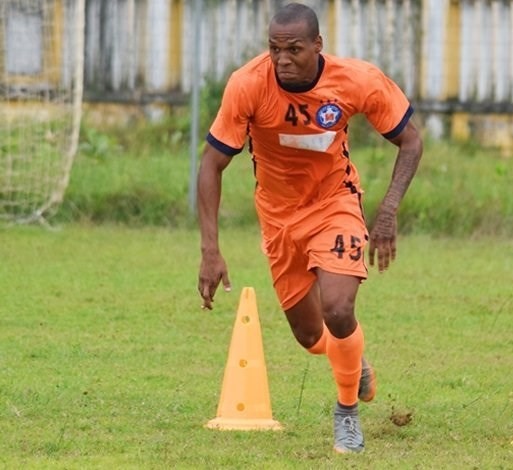 Prior to Đà Nẵng, Ewonde had trained and competed for the mountainous football team, Hoàng Anh Gia Lai, in BTV Cup 2018.
The 29-year-old is expected to help Đà Nẵng strengthen their defence line.
Earlier, Đà Nẵng had also bought

Brazilian striker Diogo Pereira from Becamex Bình Dương.
Born in Sao Paulo, Pereira represented the under-17 team of Palmeiras as a youth. The 1.84m tall player scored three goals for Bình Dương last year. Since 2010, Pereira has played for 13 teams.
Besides Ewonde and Pereira, Đà Nẵng have also signed contracts with three players from PVF centre -- goalkeeper Phan Văn Biểu, striker Lê Văn Điệp and defender Liễu Quang Vinh.
As scheduled, coach Nguyễn Minh Phương's men will open the new league with a match against Quảng Ninh at the Cẩm Phả Stadium on March 10.
Source : VNS