South Korea TV channel to broadcast VN's matches at AFF event
2018-11-20 10:46:36
Seoul Broadcasting System (SBS) – one of the South Korea's largest TV channels – has bought the rights to broadcast all matches of the Vietnamese national men's football team at the AFF Suzuki Cup 2018's group stage.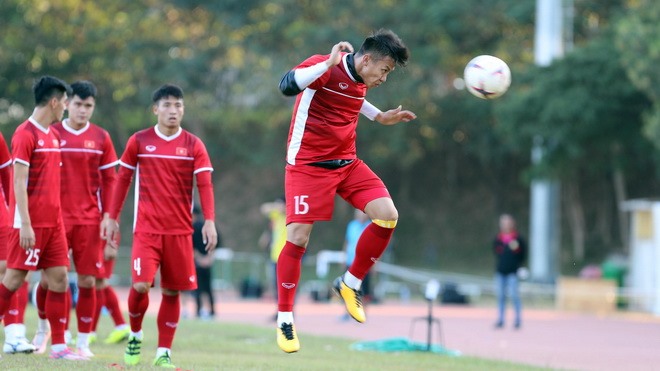 The move is attributed to the team's head coach Park Hang-seo – a Korean national who led the Việt Nam team to second place at the AFC U23 Championship in early 2018 and then entered the top 4 of the Asian Games (ASIAD) for the first time.
South Korean football fans are proud of the coach and are keen to follow his work with the Việt Nam team.
SBS also intends to produce special programmes if Việt Nam reach the semi-finals or the final.
The AFF Suzuki Cup 2018 is taking place from November 8 to December 15 with 26 matches among 10 teams. The Vietnamese national men's football team are in Group A with fellow Southeast Asian teams Malaysia, Myanmar, Cambodia and Laos.
Việt Nam beat neighbouring country Laos 3-0 in their first match on Thursday. The country's second match will be against Malaysia on November 16 at the Mỹ Đình National Stadium in Hà Nội. It will play Myanmar four days later.
In the tournament's history, Việt Nam won the champion just once in 2008. With the leadership of coach Park and the current squad, both Vietnamese and South Korean football fans are hopeful the country will take the trophy for the second time after 10 years.
Source : VNS