South Korean President Moon Jae-in will meet Việt Nam's under 23 football team during his visit
2018-03-20 03:40:56
South Korean President Moon Jae-in will meet Việt Nam's under 23 football team during his visit to Việt Nam from March 22-24.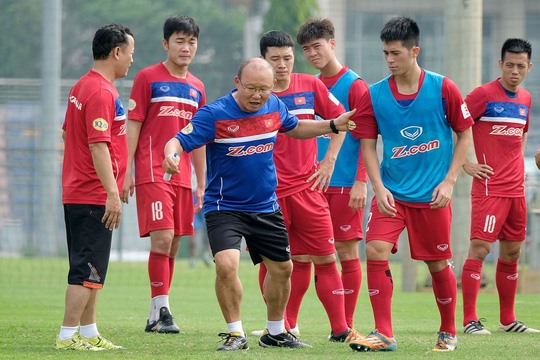 The visit is made at the invitation of President Trần Đại Quang.
The South Korean president will visit the Việt Nam Football Federation, head coach of Vietnamese U23 team, Park Hang-seo and members of the U23 team on March 22.
Coached by South Korean Park, the Vietnamese team shocked the continent by finishing second at the AFC U23 Championship in China in January.
This will be Moon's first official visit to Việt Nam since he took office last May and his second visit to Việt Nam after attending the Asia-Pacific Economic Cooperation (APEC) Summit in the central coastal city of Đà Nẵng last November.
In other news, Việt Nam's national team will convene after the third round of the national premier league finishes on March 22. Việt Nam will face Jordan in the qualifying round of the Asian Cup 2019 on March 27.
Source : VNS