Thái Sơn Nam nominated for world's best futsal club award
2018-12-17 11:08:50
Thái Sơn Nam futsal club has been nominated as one of 10 best clubs in the world by futsalplanet.com.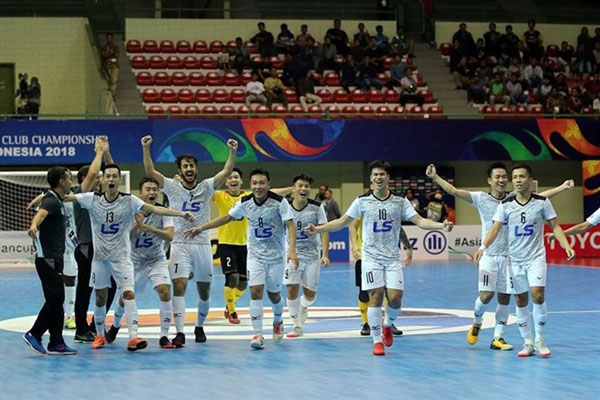 Thái Sơn Nam completed a double of titles in the 2018 season after claiming the National Cup trophy and the National Futsal Championship trophy.
They also finished runners-up at the 2018 AFC Futsal Club Championship in Indonesia in August after losing 4-2 to Mes Sungun Varzaghan of Iran in the final. Their performance was the best ever by a Vietnamese team and was painstakingly close to a win.
Thái Sơn Nam have been considered the best team in the country over recent years. The club provides many key players for the national team.
Alongside Thái Sơn Nam, the list of 10 best clubs includes Associacao Carlos Barbosa and Atlantico Erechim of Brazil and Movistar Inter Futbol Sala of Spain.
Earlier, Việt Nam national team and Thái Sơn Nam goalkeeper Hồ Văn Ý was nominated for the world's top ten best futsal goalkeepers. Coach Miguel Rodrigo of Thái Sơn Nam was also named in the world's top 10 best coaches.
The world futsal awards will be announced on December 31.
Source : VNS