Toyota Mekong Club Championship to begin
2017-09-28 10:08:50
The Toyota Mekong Club Championship (TMCC) is scheduled to be held from December 2017 to January 2018.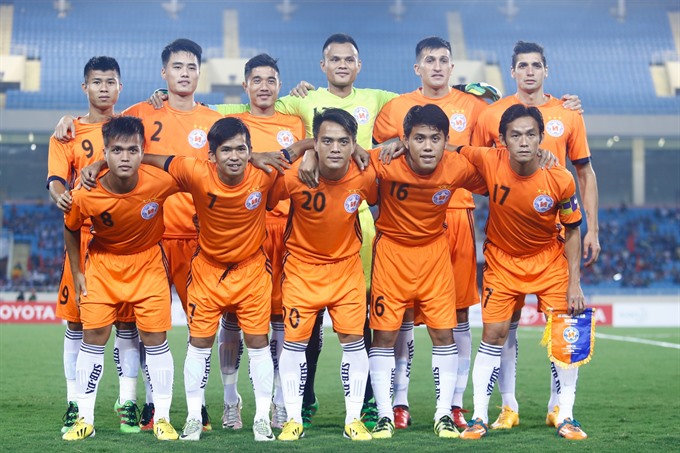 Representatives of Việt Nam, the Đà Nẵng team, took part in the Toyota Mekong Club Championship last year. — Photo courtesy of the organisers
The competition will feature clubs from the Lao Premier League, Cambodia's Metfone C League, Thailand's Toyota League Cup and Việt Nam's Toyota V.League 1.
The first round of the event will feature home and away matches between representatives from V.League 1 and representatives from the Metfone Cambodian Premier League.
The first leg will be held in Việt Nam on December 9 and the second leg in Cambodia on December 13.
The winner of round 1 will attend the semi-final round with Laos (the winner of the semi-final in 2016), to be held in Laos on December 17. The winner of that match will then play Thailand (the winner of the final in 2016), on December 23 (first leg) and January 6 (second leg) in the final round.
Toyota established the TMCC back in 2014 with the objective of enriching the lives of the community through football in Mekong countries. The championship was hosted in Việt Nam with the participation of clubs from Cambodia, Laos, Myanmar and Việt Nam.
In 2015, Thailand joined the championship and matches were played in all participating countries. Last year, Thailand's Buriram United FC emerged victorious and took home the trophy after the final. With the great enthusiasm demonstrated by the fans and the success of TMCC over the past few years, Toyota has decided to continue with the event this year.
Source : VNS