Tuấn calls 24 players for Việt Nam U19 team
2018-04-05 17:00:45
Head coach Hoàng Anh Tuấn has selected 24 players for the Việt Nam U19 team to compete in the Suwon JS Cup 2018 in South Korea.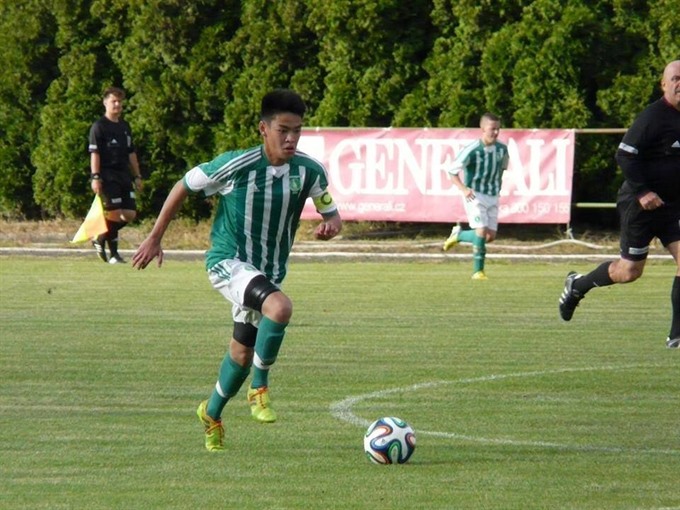 Overseas Vietnamese midfielder Tony Lê Tuấn Anh.
Most of them played in the recent International U19 Football Tournament in Pleiku City in the Central Highlands province of Gia Lai, which Việt Nam won against Japanese club side Mito Holyhock.
The coach chose only three players of national U19 defending champions, Đồng Tháp, namely goalie Nguyễn Nhật Trường, defender Nguyễn Hoàng Duy and midfielder Trần Công Minh.
The runners-up of the National U19 Championship, Hà Nội also contributed six players including three defenders, two midfielders and one striker.
Notably, overseas Vietnamese midfielder Tony Lê Tuấn Anh from the Czech Republic was also in Tuấn's list. He joined the Bohemians Praha academy in 2011 and is in the Bohemians U19 squad.
Last year, Anh had a trial with the national U20 team in preparation for the FIFA U20 World Cup but didn't make the final squad.
The Suwon JS Cup 2018 will be held on April 18-24 with the participation of the hosts South Korea, Mexico, Morocco and Việt Nam. They will compete in a round robin format.
The event will be a warm-up for the Vietnamese side to prepare for the finals of the AFC U19 Championship in Indonesia between October 18 and November 4.
Source : VNS