Việt Nam draw with Indonesia at AFC U16 Champs
2018-09-26 11:06:55
U16 Việt Nam drew 1-1 with U16 Indonesia in the second match of Group C in the final round of the Asian Confederation Cup (AFC) U16 Championship, held on Monday at Bukit Jalil Stadium, Malaysia.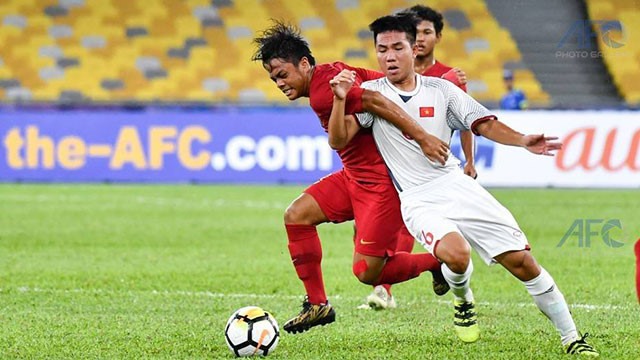 Entering the match with great expectations, Việt Nam created a surprise as it opened the score to 1-0 following Văn Khang's expert shot.
However, Việt Nam could not protect its triumph, as Sutan Zico scored a goal for Indonesia in the second half.
In the last minutes, Việt Nam had more chances but failed to achieve more goals.
After the match, U16 Việt Nam ranked third with 1 point. In its final match, Việt Nam will meet U16 Iran on September 27.
Meanwhile, two teams at the top of Group C, U16 Indonesia and U16 India, will meet to compete for the top rank of the table.
Source : VNS