Viet Nam has most players to score goals in AFF Cup
2018-12-17 11:13:56
Việt Nam has become the team with the most players to score goals in the ongoing AFF Suzuki Cup.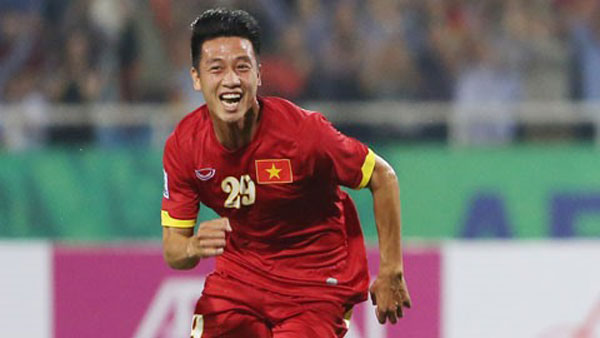 Seven different players have scored for Việt Nam in the regional football event. They are Nguyễn Anh Đức (three goals), Nguyễn Công Phượng (three goals), Nguyễn Quang Hải (three goals), Phan Văn Đức (two goals), Nguyễn Tiến Linh (one goal), Nguyễn Huy Hùng (one goal) and Phạm Đức Huy (one goal).
In the first leg of the final on Tuesday, midfielders Hùng and Huy scored one goal each to help Việt Nam tie 2-2 with Malaysia.
Myanmar and the Philippines are the runners-up, with six players scoring for each team.
Myanmar had goals from Sithu Aung, Than Htet Aung, Hlaing Bo Bo (two goals), Aung Thu, Htet Phyoe Wai and Maung Maung Lwin. While the Philippines had Patrick Reichelt (two goals), Phil Younghusband, Steuble, De Murga, Bedic and James Younghusband.
Việt Nam still has a chance to overtake the Thailand team that was eliminated in the semi-finals as the team with the most goals in the event.
Việt Nam has scored 14 goals, while Thailand has 16 goals. But Việt Nam will have another chance to score in the second leg of the final against Malaysia at Mỹ Đình National Stadium in Hà Nội on Saturday.
Source :