Việt Nam lose to Myanmar in Jenesys football event
2018-10-08 11:31:08
Việt Nam's U17 football team lost to Myanmar 0-1 in the first match of the Jenesys 2018 international tournament held in Japan on Friday.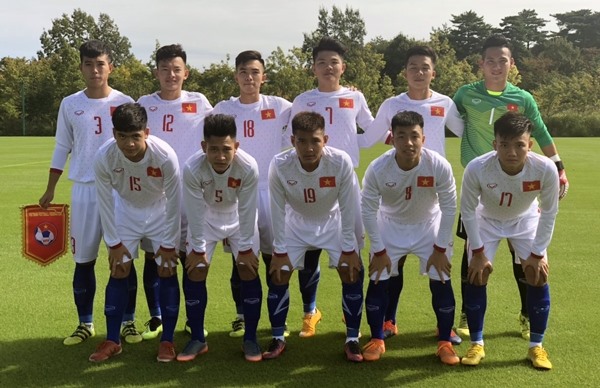 The Vietnamese side dominated the game but they missed many chances during the game at J-Village, Fukushima.
Next up, the team will play Cambodia today, followed by Japan tomorrow.
The Jenesys event for U17 teams has attracted eight teams divided into two groups. Việt Nam are in Group B with Myanmar, Cambodia and the hosts Japan. While Group A consists of Thailand, Laos, Japan's Shoshi and Japan's Bellmare.
The event is a youth sport exchange programme with the aim of promoting mutual understanding between Japan and Asian-Pacific countries. The programme also provides a good chance for young players to gain experience in preparation for key upcoming tournaments.
The tournament, which will end on October 10, will be a warm up for Việt Nam ahead of the 2019 AFF U18 Youth Championship and the 2020 AFC U19 Championship qualification.
Source : VNS