Việt Nam qualify for 2019 AFC U-20 Futsal Championship final
2018-12-17 11:07:37
Việt Nam have earned a ticket to compete in the 2019 AFC U20 Futsal Championship finals.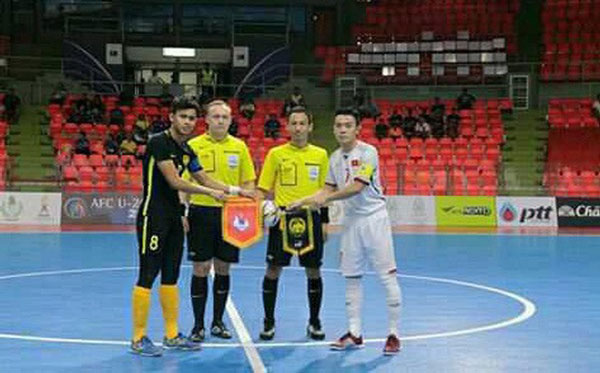 The team beat Malaysia 2-1 in the final match of qualifying round (ASEAN region), in Thailand on Sunday.
Việt Nam dominated the game since the opening whistle and Gia Hưng scored the opener for the Vietnamese in the first half.
After the break, Malaysia bounced back and levelled the score.
With the game nearly over, Huỳnh Mi Woen netted to secure victory for Việt Nam.
With two wins and two draws, Việt Nam had eight points to top the qualifying round. The two runners-up Indonesia and Thailand had the same points of seven and also qualified for the finals, which will be held in Iran.
Source :