Việt Nam reach world No 98 place
2019-04-08 08:53:01
Việt Nam improved one spot to No 98 in the world in FIFA rankings released on Thursday.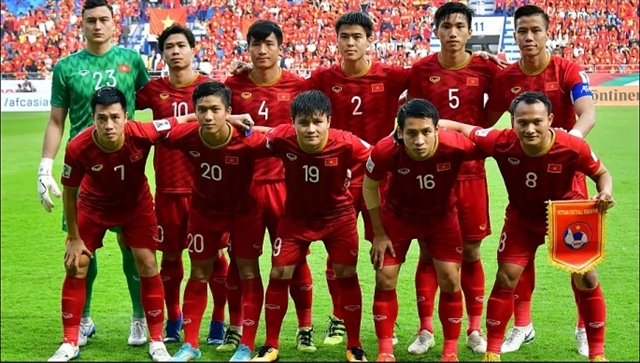 This equals their best ever position, previously reached in 1998 and 2003.
The team has 1,227 points and lead ASEAN, followed by Thailand and the Philippines.
In Asia, Việt Nam are No 16. Iran are still the strongest at world No 21, with Japan, South Korea and Australia rank next to them.
Belgium, France and Brazil are the world's top three teams.
England rose to No 4, replacing World Cup runners-up Croatia.
Source : VNS