Việt Nam team close to world top 100
2018-03-30 10:24:21
Việt Nam will place No 103 in April's world ranking after their 1-1 draw against Jordan at the 2019 Asian Cup qualifier in Amman on Tuesday.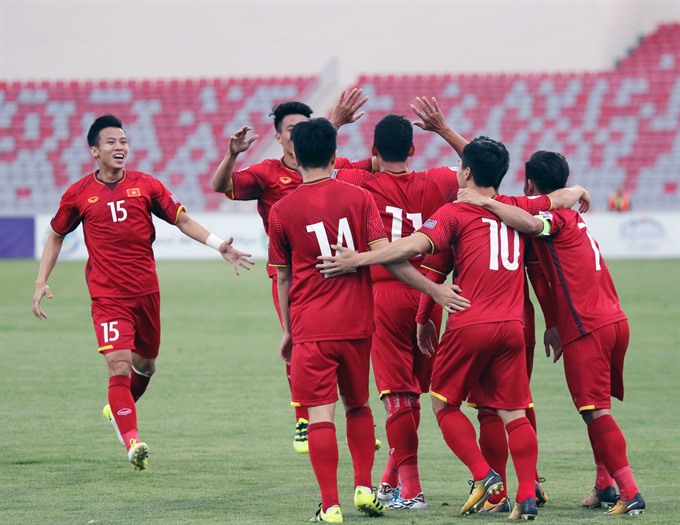 The draw brought Việt Nam 38 points for a total of 331 points and helped the team close in on the top 100, a leap of 10 steps forward.
Head coach Park Hang-seo promised to make Việt Nam one of the 100 strongest squads in the world when he took charge of the team last October.
With the new ranking, which will be announced on April 12, Việt Nam are still No. 1 in the ASEAN, followed by the Philippines and Thailand.
The new position places Việt Nam in group three of seeds, together with Iraq, India, Uzbekistan, Qatar and North Korea, at the Asian Cup final next January in the United Arab Emirates.
The Philippines and Thailand also join Việt Nam in the UAE tournament, but they are not seeded.
A draw ceremony will be held on April 5 in Dubai. The Cup will be held in eight stadiums across four cities from January 1 to February 1 with the participation of 24 squads.
This will be the second time that Việt Nam take part in the continental tournament. Last time, in 2007, the team entered the quarter-finals.
Source : VNS