Việt Nam U16 team top Group D at Asean event
2018-03-14 02:30:34
Việt Nam's national U16 team tied goalless with Miyazaki of Japan to top Group D of the international friendly tournament ASEAN 2018 held in Miyazaki on Friday. In this match, coach Đinh Thế Nam changed tactics and the lineup after the match with Laos to ensure that all players got a chance to play.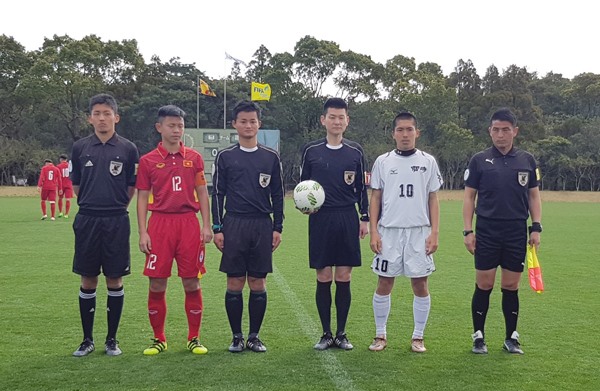 The Vietnamese side created several chances to open the score but they failed in the first half.
After the break, both teams made every effort to hunt goals. The Japanese side played aggressively with a determination to earn points. However, no goals were scored for the two squads.
Earlier, Việt Nam defeated Laos 2-1. They topped Group D with four points after two matches, followed by Miyazaki with one point and Laos with zero.
The event attracts the participation of 12 teams who are competing in a round robin format to choose the best team in each group to reach the semi-finals.
Source : VNS