Việt Nam U18s aim for semi-final berth
2019-07-30 22:13:25
Coach Hoàng Anh Tuấn is targeting a spot in the semi-finals for Việt Nam at the ASEAN Football Federation U18 Championship which will begin on August 6 in HCM City.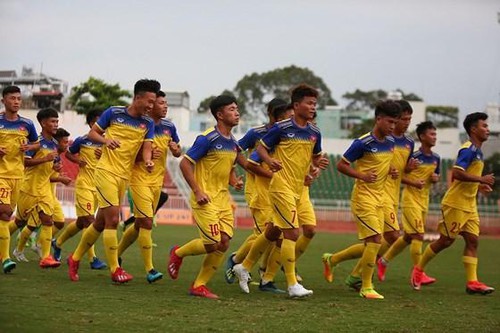 After the draw yesterday, Việt Nam are in a tricky Group B with Malaysia, Australia, Singapore, Thailand and Cambodia, competing at HCM City's Thống Nhất Stadium.
Group A includes Myanmar, Indonesia, Laos, East Timor, the Philippines and Brunei, competing in Bình Dương Province's Gò Đậu Stadium.
The top twos teams from each group will enter semi-finals.
"Việt Nam just finished a 10-day training camp in Japan with great results. However being in a difficult group Việt Nam must play with top focus. We just first try to advance to the semi-finals. Playing at home we will do everything to get the best result for local supporters," Tuấn said.
Việt Nam will first meet Malaysia on August 7.
All matches offer free entry for spectators and will be aired live on BTV, HTV and VTVcab channels as well as apps such as VTVcab ON and Onme.
Source : VNS