Việt Nam women ready for Olympic qualifiers
2019-04-02 10:28:51
The Vietnamese women's football team have a golden opportunity to advance to the next round of Tokyo 2020 Olympic qualification in Uzbekistan this week.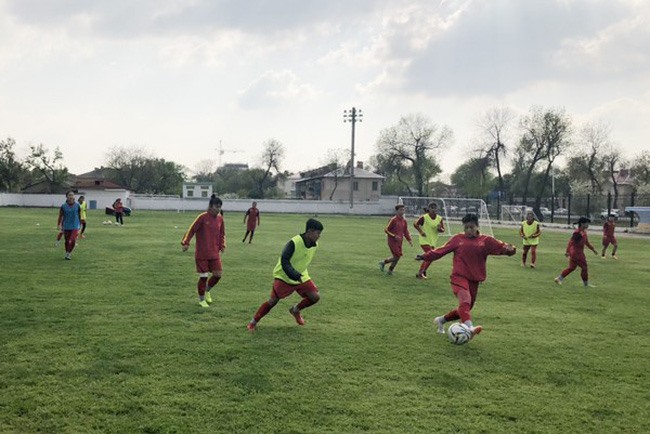 The second round of qualifying kicks off tomorrow (April 3), with defending Southeast Asian champions Việt Nam in Group B with Hong Kong, Jordan and the hosts.
Speaking with reporters after their first training session in the national's capital in Tashkent this weekend, coach Mai Đức Chung said: "Players need time to get familiar with the weather and environment here. We have to preprare well for the matches."
"Apart from Uzbekistan, who we have not played before, the other teams are at the same or lower level compared to Việt Nam, who are the world No 35 and No 6 in Asia. In 2014 we beat Hong Kong at the Asian Games in South Korea. Last year we defeated Jordan at the Asian Championship qualifier," he said.
Chung however pointed out that all three teams were in better physical condition than Việt Nam, who had been working on their conditioning for a month.
Prior to the Tashkent event, Việt Nam took part in a six-day training camp in Myanmar, winning one and losing one friendly to the Myanmar women, which according to coach Chung were good warm-ups for his team.
"We are in the process of rejuvenation so the players are not given any target for this qualification. They are just asked to learn what they can for the future. However, overall Việt Nam still have a chance to overcome this challenge," he said.
Việt Nam will play Uzbekistan in the first match tomorrow at the Lokomotiv Stadium.
In this second qualifying round, the winners of the three groups will advance to the third and penultimate round of qualification.
The Vietnamese women have yet to qualify for the Olympics, though came close to securing a ticket to the Rio de Janeiro edition in 2016, only losing out in the final round.
Source : VNS