Viettel's Hoàng misses registration date, not eligible to play until June
2019-02-20 09:08:42
National team midfielder Nguyễn Trọng Hoàng has signed a three-year contract with the V.League side Viettel but will not be allowed to play in the first half of the season.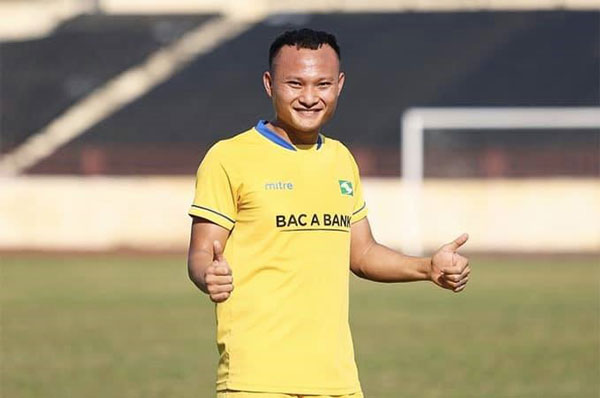 Hoàng's decision to join the military team came after the registration deadline on February 8. He will be sidelined until June.
However, Hoàng can play if Viettel agree to loan him to Sông Lam Nghệ An.
Hoàng ended his contract with Thanh Hoá and was expected to return to his hometown club Sông Lam Nghệ An. The two sides had agreed on contract terms and he was listed as an official player. Hoàng even took part in the club's training sessions. However, team managers failed to receive enough sponsorship money and were unable to pay Hoàng's deal, so he negotiated the switch to Viettel.
The 29-year-old is set to pocket VNĐ6 billion (US$258,000) for signing, and will make a salary of VNĐ50 million per month.
Viettel have also welcomed national team captain Quế Ngọc Hải and former national team striker Vũ Minh Tuấn. They also loaned young scorer Đinh Thanh Bình from Hoàng Anh Gia Lai.
Viettel will start their season with an away game against SHB Đà Nẵng on February 24.
Source : VNS