VN's female football team fall in rankings
2017-12-19 10:55:49
The Việt Nam national women's football team have dropped one spot to number 32 in FIFA's latest world rankings.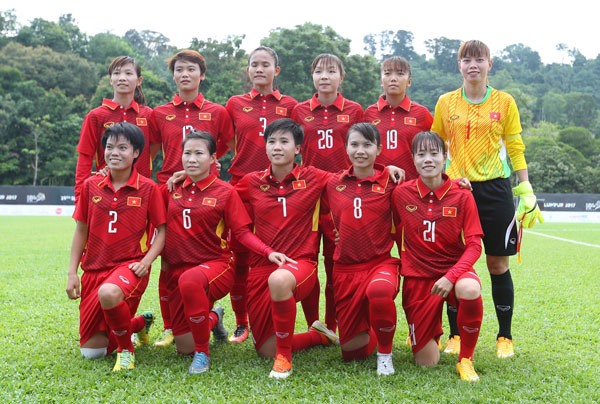 Việt Nam national women's football team.
The team, who have 1,652 ranking points, have not played in the last four months after winning the Southeast Asian Games in Malaysia in August.
In the region, Thailand also dropped one place to No 30.
Việt Nam remained seventh in Asia, behind rivals Thailand in sixth.
The top five teams in Asia are Australia, world No 4, Japan, world No 9, North Korea, world No 11, South Korea, world No 14 and China, world No 16.
The world's top three belongs to the US, Germany and England.
Next year, Việt Nam will partake in the finals of the AFC Women's Championship in Jordan in April.
To prepare for this event, Việt Nam under coach Mai Đức Chung will convene in January and play a friendly in China before a training camp abroad.
Source : VNS