VN retain 35th place in FIFA rankings
2019-04-02 10:27:41
The Việt Nam women's national football team have retained their 35th position in the latest FIFA world rankings.
Việt Nam are currently ranked seventh in Asia, one spot below regional rivals Thailand, who are ranked 34th in the world.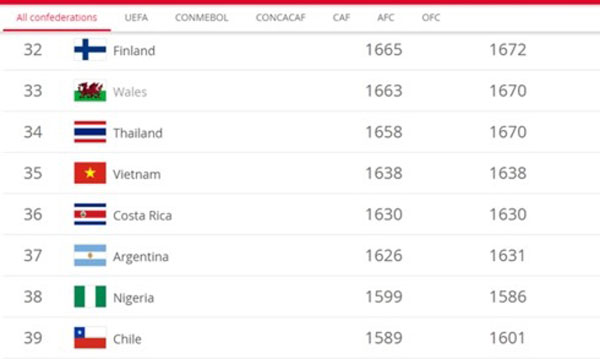 FIFA rankings for women's football
Australia sit at the top of Asian rankings with world No 6 position, followed by Japan 7, North Korea 11, South Korea 14 and China 16.
In the overall world rankings, the US remained first with Germany second and Britain third. The rankings are set to change in the second quarter as the 2020 AFC Women's Olympic Qualifying Tournament is scheduled to take place this month.
Source : VNS