VN, Thailand top seeds at 2018 AFF Cup
2018-03-05 03:40:22
Việt Nam and Thailand are the top seeds in the ASEAN Football Federation (AFF) Cup, which will be organised later this year.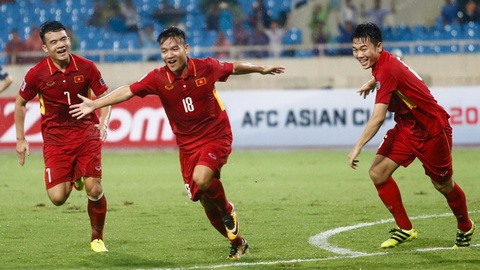 Việt Nam Football Federation Vice President Trần Quốc Tuấn confirmed the news to the media.
According to AFF, Việt Nam are the second strongest team in the region, after Thailand, the reigning champions.
The ranking is based on Việt Nam's two-time qualification into the semi-finals of the tournament in 2014 and 2016.
Indonesia and Malaysia are in the second seed group, the Philippines and Myanmar are in the third, Singapore and Cambodia are in the fourth and Laos, Brunei and East Timor are in the fifth.
There will be no host in this year's tournament, which will be held from November 8-December 15.
The draw is scheduled in May. Teams will be divided into two groups playing in a round-robin format. Brunei and East Timor will compete in play-off matches on September 3 and 11 for a berth in the group round.
In the group round, each team will play four matches, two on home turf and two on away ground.
The semi-final and final will be held in two-leg matches.
AFF Cup is the most important sports event for Việt Nam this year.
After success with the U23 team, coach Park Hang-seo is expected to create more magic in the regional tournament, which has been dominated by Thailand for many years.
Park has returned to Việt Nam after a short holiday in South Korea, his home country. He will resume work on March 10 by selecting players for practice matches.
Source : VNS