VP Milk supports footballers ahead of SEA Games
2017-07-30 09:51:42
The national U22 team and women's squad will receive support from the Việt Nam Professional Milk Company (VP Milk) after a signing ceremony yesterday in Hà Nội.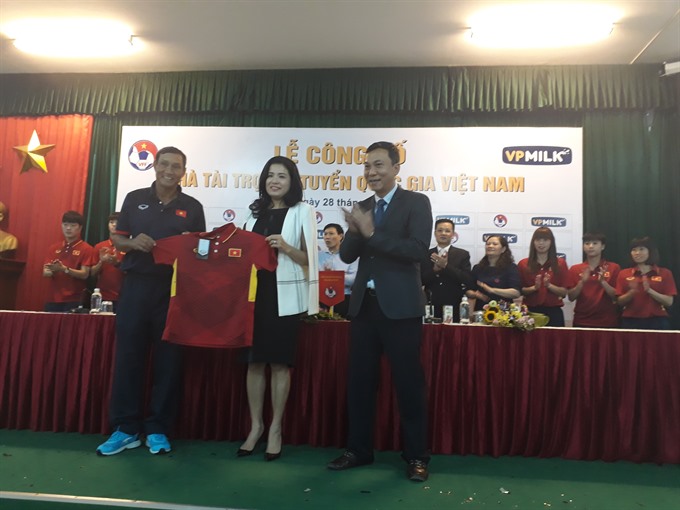 National coach of the women's squad Mai Đức Chung (left) presents his team's jersey to VP Milk CEO Nguyễn Thị Thu Phương at a sponsorship yesterday in Hà Nội.
Under their deal, VP Milk will provide nutrition milk to two teams until March 31, 2018.
The younger squads will also enjoy the support.
VP Milk is also a sponsor of Hoàng Anh Gia Lai FC.
Head coaches of the U-22s and the women also hoped that VP Milk support would push their players in their SEA Games campaigns next months in Malaysia.
Source : http://vietnamnews.vn