Women's futsal team train in Japan
2017-07-25 14:24:32
The Vietnamese women's futsal team arrived in Japan yesterday for training ahead of the upcoming SEA Games.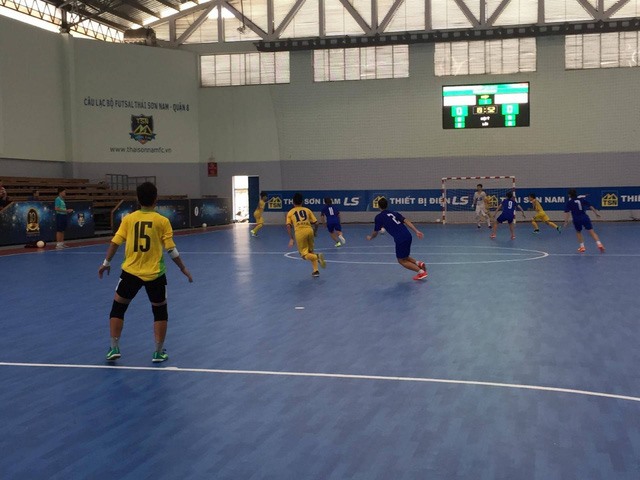 The national women's futsal team train in HCM City.
Coach Trương Quốc Tuấn and 18 players will stay in Kawaguchi City for one week.
As part of their preparations they will play three friendly matches against local clubs. They play Fuchu Athletic Promeira tomorrow, Estrela Novo on Thursday and Fugador Ladies one day later.
"In general, my players have improved a lot in term of skills and physique. They deeply understand our tactics and carry them out well in competitions," said Tuấn about his team after several weeks together.
The team will return HCM City on Sunday and will have 10 days to sharpen their skills before leaving for the Malaysian Games.
There are five teams competing in women's futsal at the SEA Games. Việt Nam will play Thailand in the first match on August 18 at the Panasonic Stadium in Selangor.
Source : http://vietnamnews.vn