Women footballers prep for Asian Cup
2018-01-09 11:34:46
Coach Mai Đức Chung has called 24 players to prepare for the Asian Women's Cup 2018 in Jordan.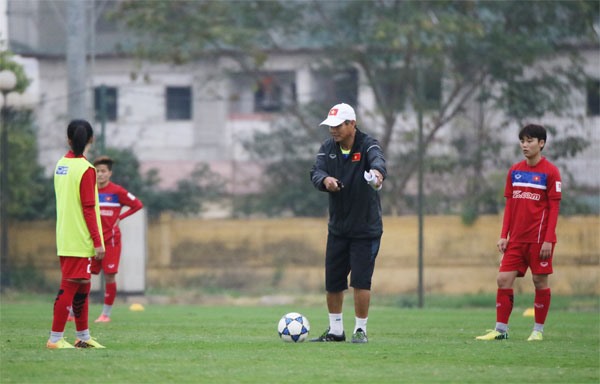 The team includes veteran players such as goalkeeper Đặng Thị Kiều Trinh, (HCM City) Golden Ball winners Nguyễn Thị Tuyết Dung (Phong Phú Hà Nam) and Huỳnh Như (HCM City) as well as striker Nguyễn Thị Muôn (Hà Nội).
Chung will also give a chance to two new faces Phạm Thị Tươi of Phong Phú Hà Nam and Trương Thị Phụng of HCM City.
They will start training from Wednesday in Hà Nội
"In the first week we will focus on improving their physique. This will be heavier than the previous sessions. The tactics and other work will be from January 10," said Chung.
After about two weeks in Hà Nội, the team will move to China for an invitational friendly tournament on January 17-24.
"It will be a good chance for them to sharpen their skills ahead of the Asian Cup where Việt Nam's rivals are all powerhouses," Chung added.
After the China event, the women will have a short training course and two friendly matches in Germany.
The Asian Cup is from April 7-22. Việt Nam are in same group as Japan, Australia and South Korea.
Source : VNS