The closing ceremony of SEA Games 30, Vietnam received the flag to host SEA Games 2021
After 2 weeks, SEA Games 30 was finished on 11th Dec at New Clark City Sports Center (Philippines). Minister of Culture, Sports and Tourism of Vietnam Nguyen Ngoc Thien received the flag to host the SEA Games 31.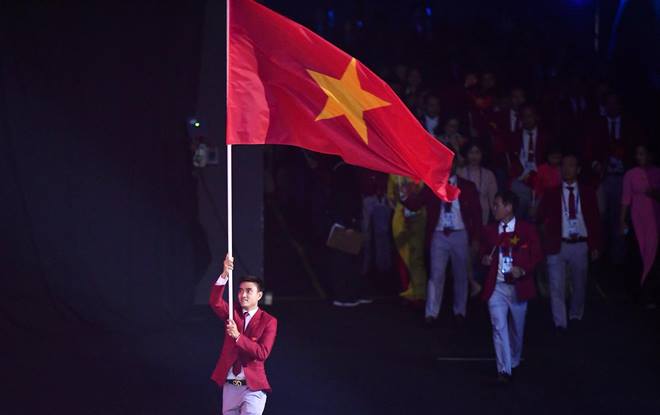 The closing ceremony had the attending of the famous artist. The Black Eyed Peas of America performed at the ceremony.
The Vietnam Sports Delegation had an outstandingly successful SEA Games with 98 golds, 85 silvers, and 105 bronzes, surpassing the Thai delegation (92, 103, 123).
Swimming athlete Nguyen Thi Anh Vien has won 6 golds and 2 silvers in this year's SEA Games. Although this is not an impressive achievement compared to her own record in previous SEA Games, this award is also a motivation for Anh Vien toward new achievements.
At this closing ceremony, the leader of the Ministry of Culture, Sports and Tourism and People's Committee of Hanoi City received the flag to host SEA Games 31.
Mr. Abraham Tolentino – President of the Olympic Philippines Organiser congratulated 11 delegations who joined in this SEA Games 30 and hope that all teams will continue trying to create a successful SEA Games 31 at Hanoi.
SEA Games 31 will be held in 2021 at Hanoi. This is the second time Vietnam host SEA Games, the first time was 2003.