Bamboo Airways accompany with the national professional tournament in 2020
On the morning of 4th Feb, Vietnam Professional Football JSC (VPF) and Bamboo Airways continue to sign the cooperation contract of the 2020 season, after the positive adjustments of both sides while Bamboo Airway accompanies with VPF as the main sponsor of National Cup 2019.

04/02/2020 14:52:08
The signing ceremony was held at Bamboo Airways Tower with the attending of Mr. Tran Quoc Tuan – VFF Permanent Vice President; Mr. Tran Anh Tu – Permanent Member of VFF Executive Committee, Chairman of the Board of Directors of VPF; Mr. Le Hoai Anh – VFF General Secretary; Mr. Nguyen Trong Hoai – VPF Vice managing director; Mr. Dang Tat Thang – Vice Chairman of the Board of Directors Bamboo Airways.
Season 2020 is an important step during the cooperation process between VPF and Bamboo Airways. National Cup 2020 kicks off with the sponsor of Bamboo Airways. According to that, the official name of the tournament is Bamboo Airways National Cup 2020.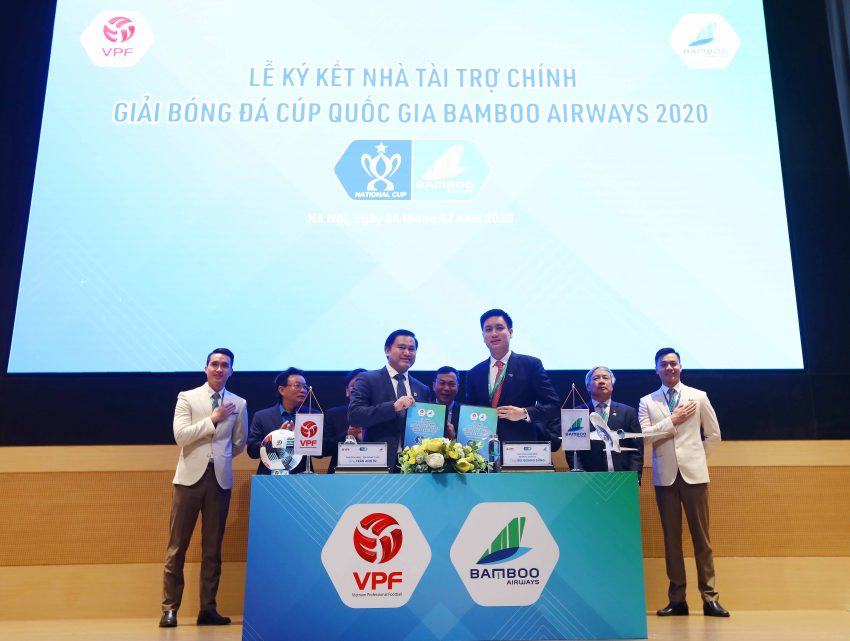 At the ceremony, Bamboo Airways also announced to accompany with VPF as the transport sponsor of the national professional tournaments in 2020. With preferential flights, Bamboo Airways is expected to provide safety flights and the best price for the clubs in the season 2020.
The Bamboo Airways National Cup 2020 would be kick-off on 23rd Feb or 3rd Apr 2020 with the participation of 26 teams (14 teams of V.League 1 and 12 teams of V.League 2). The teams will play in a knockout format until the final match. The prize for the champion is 1 billion and the chance to join in AFC Cup; the team finishes in second place and third place will get 500 million and 200 million VNĐ. To raise the excitement of the tournament, the team who wins at the group stage, quarter-final, and semi-final will receive the prize from 10 million to 20 million and 30 million. Especially, all the matches of Bamboo Airways National Cup 2020 will be live on VTVCab and Internet Channels, OTT.
At the ceremony, Mr. Tran Anh Tu said that the Bamboo Airways National Cup 2020 may be kick-off on 3rd Apr 2020.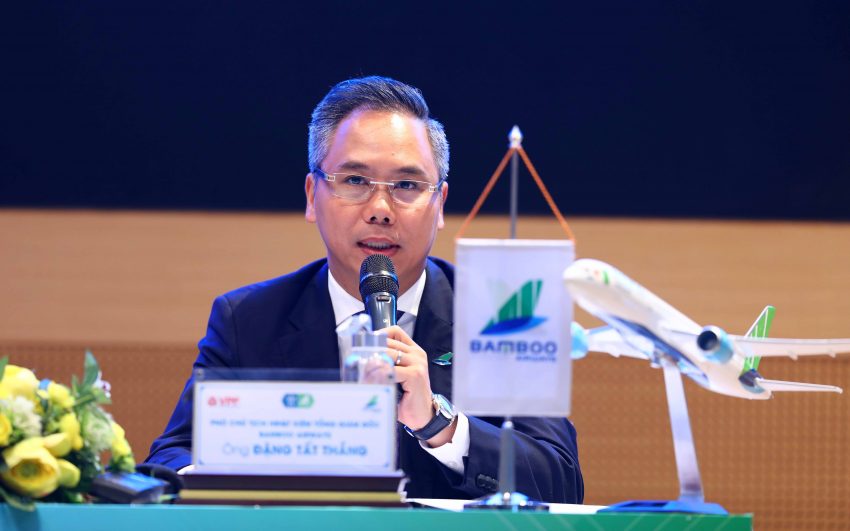 Mr. Dang Tat Thang stated that Bamboo Airways has a plan to accompany with National Cup in a long time. He affirmed that the finance issue is not the most important in cooperation. The ambition of this cooperation is the development of Vietnamese Football.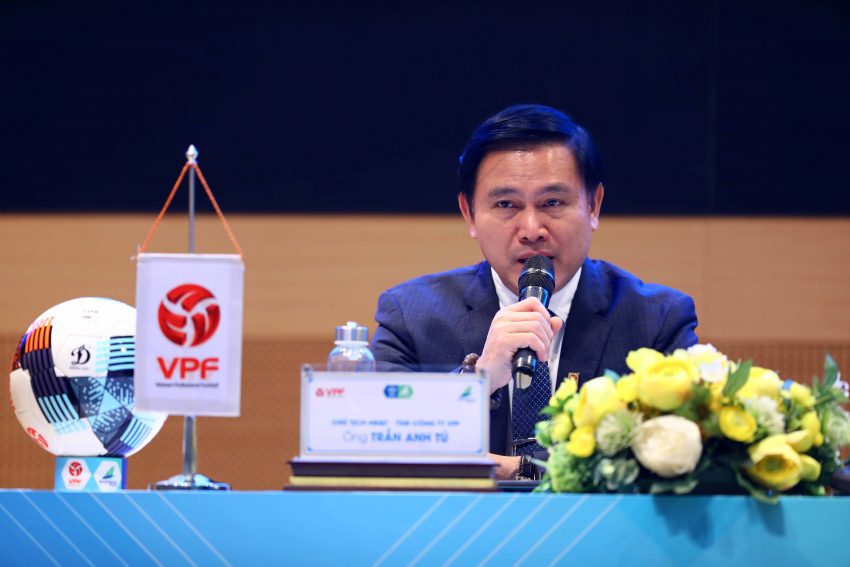 Mr. Tran Anh Tu affirmed that in 2019, both sides had good result when accompany, that is the reason why VPF and Bamboo Airways decided to maintain the contract.