Vietnamese players, coach to attend Madrid's Football for Friendship Academy
The Promotion Fund of Vietnamese Football Talents Academy will send four athletes to Spain to train at the International Football for Friendship Academy…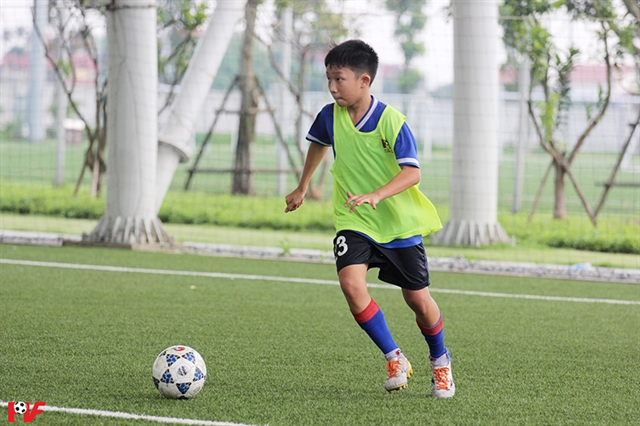 The young players, under coach Nguyễn Quốc Trung, will join other coaches and their teams from around the world at the annual event from May 28 to June 2.
During the programme, coaches will lead training sessions and attend master classes from specialists. They will exchange experiences, develop professional skills and learn how to fulfill their students' potential. Meanwhile the young footballers will have their interest in a healthy football lifestyle nurtured and be taught basic human values such as friendship, equality, fairness and honour.
This year, they will have chance to attend the UEFA Champions League Final at Wanda Metropolitano Stadium on June 1.
In the six seasons since the academy began, more than 5,500 athletes from 211 countries have participated.