Members of Vietnam National Team were vaccinated against Covid-19
On the morning of Apr 05, the members of the national team included leaders of the team, head coach Park Hang-seo, assistants, doctors, and officers were vaccinated against Covid-19. This is the priority of the Government for the members of the national sports teams who have international missions this year. The vaccination was taken at 108 Military Central Hospital.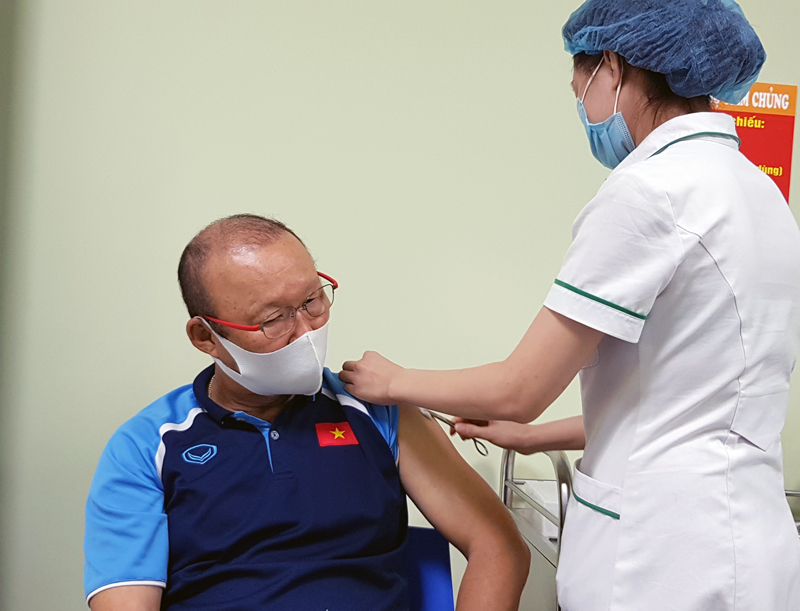 To run this project, the General Department of Sports and Physical Training built a detailed plan and selected the list for each group. Therefore, besides the team will join into Olympic Tokyo Qualifier, the Men's national team also has a slot to prepare for the upcoming matches of the World Cup 2022 Asia Qualifier at UAE in June.
According to the plan, Vietnam National Team will gather in the middle of May with 34 players. At this moment, head coach Park Hang-seo and assistants are observing the performance of players in the professional tournament. To ensure the immune term according to the guideline of MOH, 45 players in the preliminary list also took the vaccine.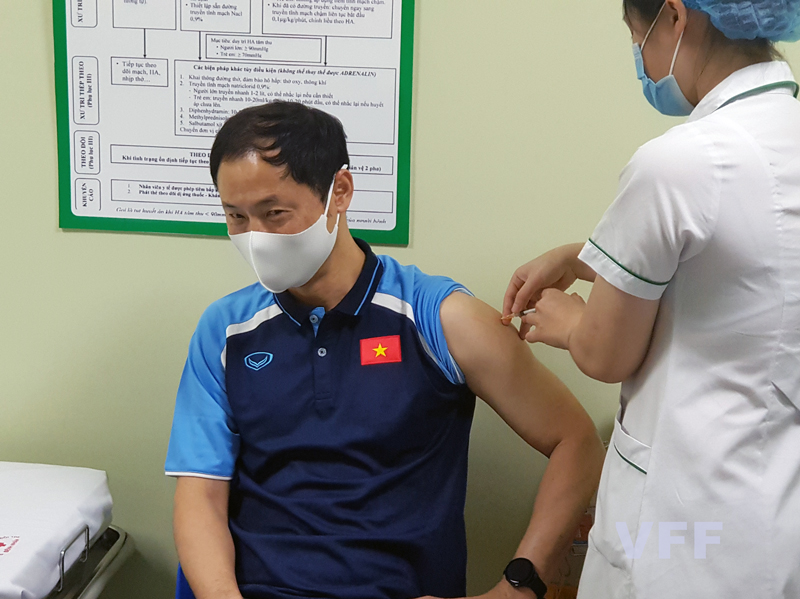 According to the fixture of LS V.League 1-2021 and LS V.League 2-2021, the vaccination will be divided into 5 periods. The first period was on today morning (Apr 5). The second period is on Apr 8 with 17 players of Hanoi FC, Sai Gon, Binh Dinh, Ha Tinh. The third period is on Apr 9 with 7 players of HAGL. The fourth period is on Apr 13 with 16 players of Hai Phong, SHB Da Nang, Becamex Binh Duong, SLNA, Thanh Hoa, HCM City, Than Quang Ninh, Long An. The fifth period is on Apr 17 with 5 players of Viettel FC.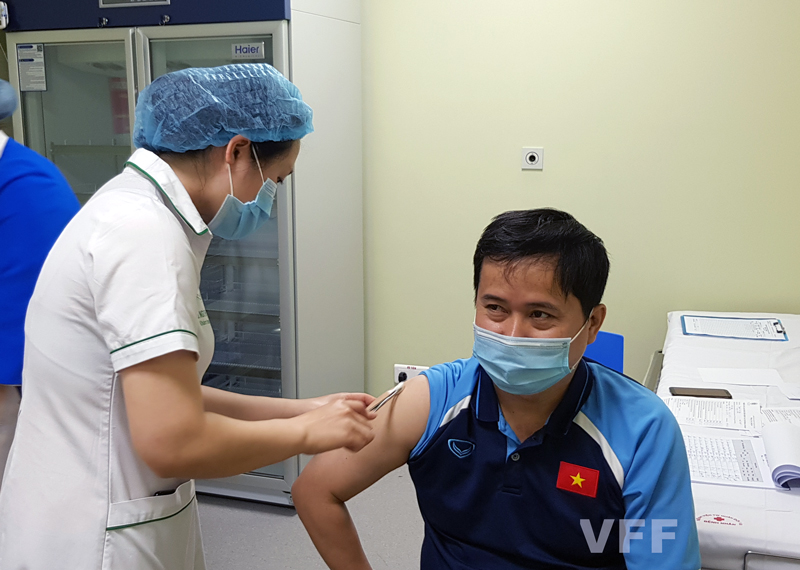 The vaccination will help the team feel reassured when playing abroad, as well as create an advantage for pandemic control, ensure the prevention of pandemic.