Midfielder Chuong Thi Kieu cannot join with the Women Team
Unhappy news with head coach Mai Duc Chung and Vietnam Women Team is midfielder Chuong Thi Kieu cannot join with the team in two playoffs because of the injury. She is waiting for the next check with a doctor before deciding on a treatment plan.

21/02/2020 10:35:14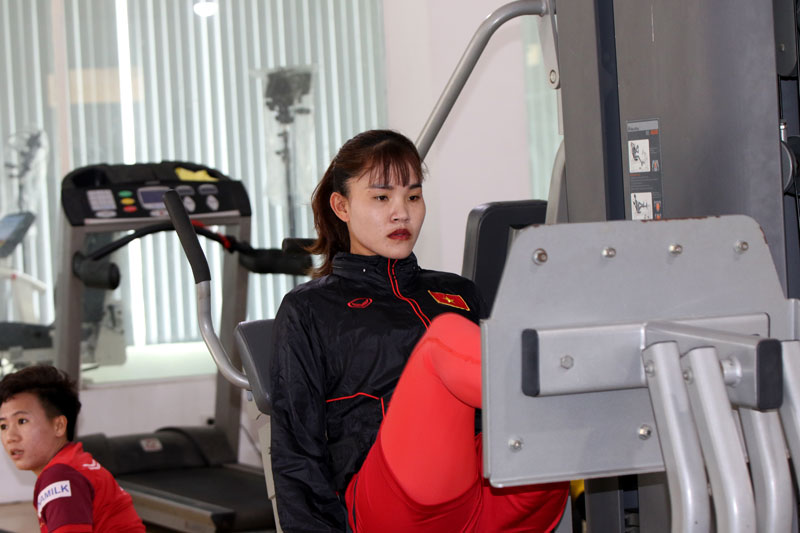 After arrived Hanoi on 16th Feb, Chuong Thi Kieu and doctor Tran Thi Trinh came to Vietnam Sports Hospital to check the injury. According to the MRI result, Dr. Pham Thi Thuy – Deputy Manager of Medical examination and intensive care unit diagnosed that Kieu has an injury in the left frontal ligament.
With this information, head coach Mai Duc Chung said that before that he thought that Kieu's injury was not too serious and Kieu also confirmed that she ready for the match. However, the checking result is sad news for the team. Even that, Chuong Thi Kieu still young and she needs to have a treatment to come back to the SEA Games next year.
Dr. Tran Thi Trinh said that the treatment plan for Chuong Thi Kieu will need a discussion from the Medical Department and VFF.
On the morning of 18th Feb, Chuong Thi Kieu joined the recovery lesson with the players. Kieu argued that she was really sad when cannot join the team at this play-off. However, she believes that head coach Mai Duc Chung will have an appropriate choice. Kieu will need 5 or 6 months to recover.
Midfielder Pham Thanh Huyen of Hanoi Club was called to play in the left-back position.