The list of Vietnam Women Team joins in the play-off of Olympic Tokyo 2020 Qualifier: Chuong Thi Kieu comes back, addition 2 defenders.
VFF submitted the list of Vietnam Women Team at 2 play-offs of Olympic Tokyo 2020 Qualifier to the General Department of Physical Training and Sport, head coach Mai Duc Chung keeps the players who join in the matches in Korea and add more 2 defenders as well as welcome back Chuong Thi Kieu.

14/02/2020 17:24:46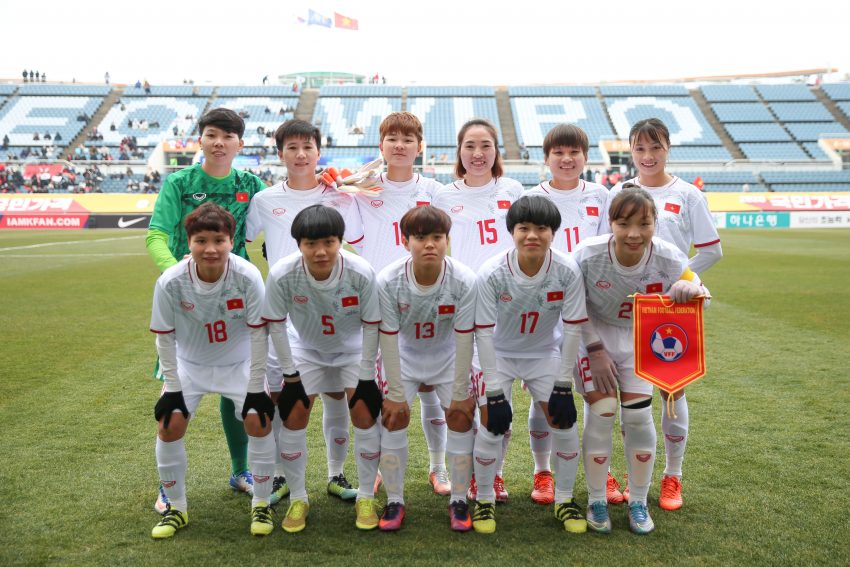 These two new players are Ho Thi Quynh (Hanoi) and Dinh Thi Thuy Dung (Than KSVN).
"At 2 matches of the stage group, due to the injury of Chuong Thi Kieu, she could not play with the team. This time, the coming back of Kieu will make the defend become stronger". Head coach Mai Duc Chung said.
All players will gather on the afternoon of 16th Feb and starting practice on the morning of 17th Feb. Before coming to Australia to play 2 play-offs at 6th Mar, the team will continue to improve the physical strength and have some friendly matches with strong men teams.
"Australia has strong players with modern style. Therefore, we need to have suitable tactics".
The fixture of the play-off:
First-leg (6th Mar): Australia – Vietnam
Second-leg (11th Mar): Vietnam – Australia