Vietnam Team has stabilized in Jakarta, recuperating at a hotel
Although there was a disadvantage in terms of itinerary when there was no direct flight from Hanoi to Jakarta, thanks to the initiative in front-end work and logistics, Park Hang-seo's team had a comfortable trip to Indonesia.

05/01/2023 10:00:01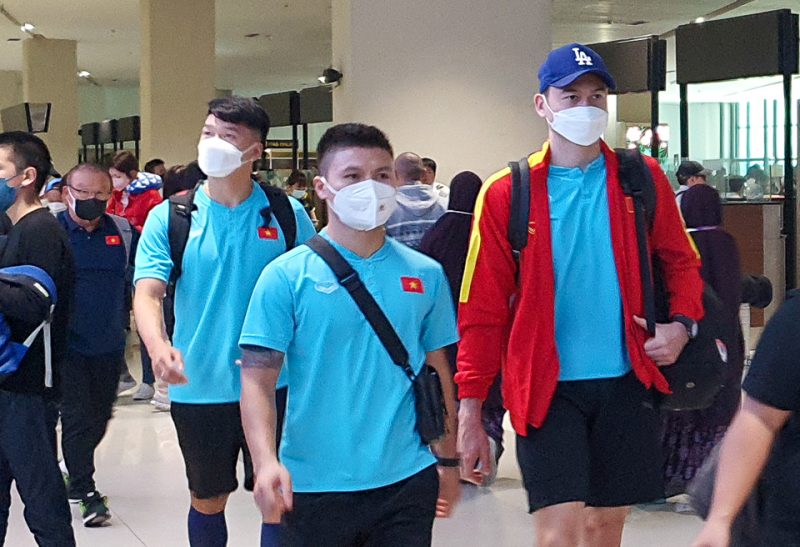 Before the final round of the group stage, Vietnam Team had not been able to determine the exact opponent they will meet in the semi-finals. This has created a difficult problem for the team's preparation for away matches, especially in the booking air tickets and hotel rooms. In order to keep the initiative, VFF has conducted simultaneous preparations for both possibilities, which is the semi-final first leg on the Indonesian field and on the Thailand field. This work continued to be maintained until Vietnam Team ended the first half with a 2-0 lead against Myanmar. At this time, all the luggage of the team began to be transferred in advance to Noi Bai airport to check in for the flight to Jakarta. Head coach Park Hang Seo's team, after finishing the match with Myanmar, moved straight from the stadium to the airport and just received tickets to board the plane to move into Ho Chi Minh City.
In Ho Chi Minh City, the team was arranged to stay overnight at a comfortable hotel near Tan Son Nhat airport. After a good night's sleep and delicious breakfast at the hotel, the whole team moved to Jakarta on the flight departing at 11:15 am on January 4. It only took less than 3 hours, the team arrived at Soekarno Hatta International Airport- Jakarta.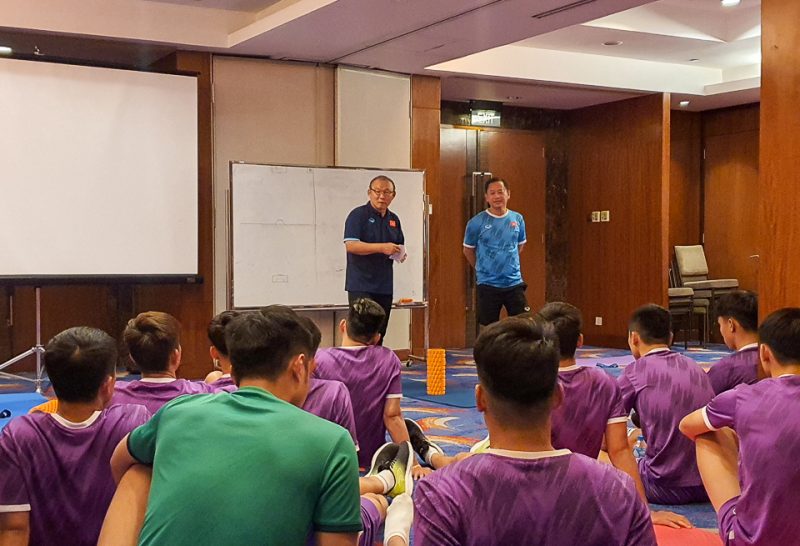 Because VFF sent front-office staff to work in advance with the host organisation committee on the team's plan, and with the support of the Vietnamese Embassy in Indonesia, the team was facilitated to complete the import procedures very quick. The players then went straight to the bus to return to the hotel to rest. All luggage is handled by the team's logistics team at the airport after that.
According to the original plan, the team will have a practice session in the afternoon of the same day. However, because this training session was just relaxing, also the weather in Jakarta was not supportive when it rained heavily for a long time, so head coach Park Hang-seo decided to let the players stay at the hotel to practice for recovery.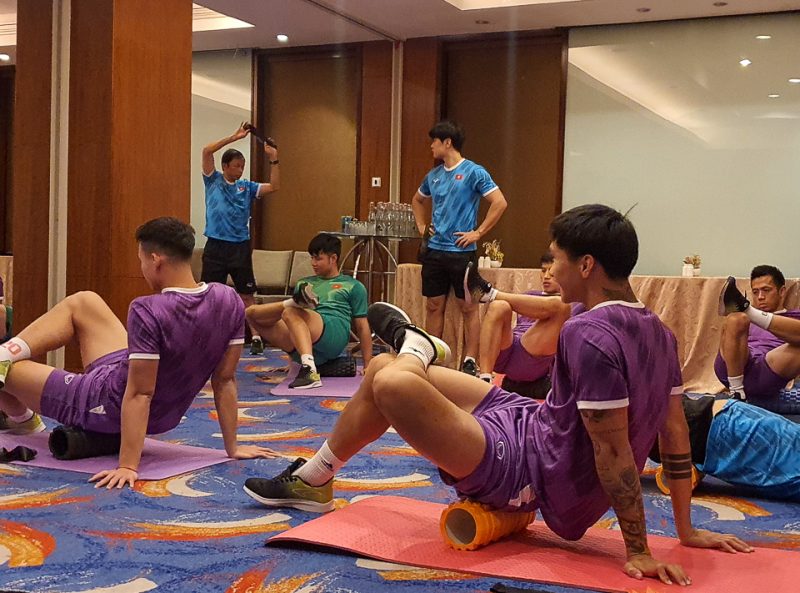 Tomorrow morning (January 5), team manager Doan Anh Tuan and two members of the coaching assistants will attend a match cordination meeting. Head coach Park Hang-seo and a player will attend the pre-match press conference. In the afternoon, the team will have an official training session to get familiar with the Gelora Bung Karno stadium.