Vietnam Team received warmly welcome from the fans in Laos
On the morning of December 17, the Vietnam team travel to Laos for the opening match at the AFF Mitsubishi Electric Cup 2022. After nearly an hour of flight, Park Hang Seo's teachers and students were present at Wattay International Airport and was warmly welcomed by a large number of Vietnamese fans living and working in Laos.

19/12/2022 09:18:11
Previously, at Noi Bai Stadium (Hanoi), the team was given favorable conditions in exit and check-in procedures. Going to Vientiane, with the support of the Vietnamese Embassy in Laos, the immigration process was also conducted quite quickly, creating a comfortable mentality for the players.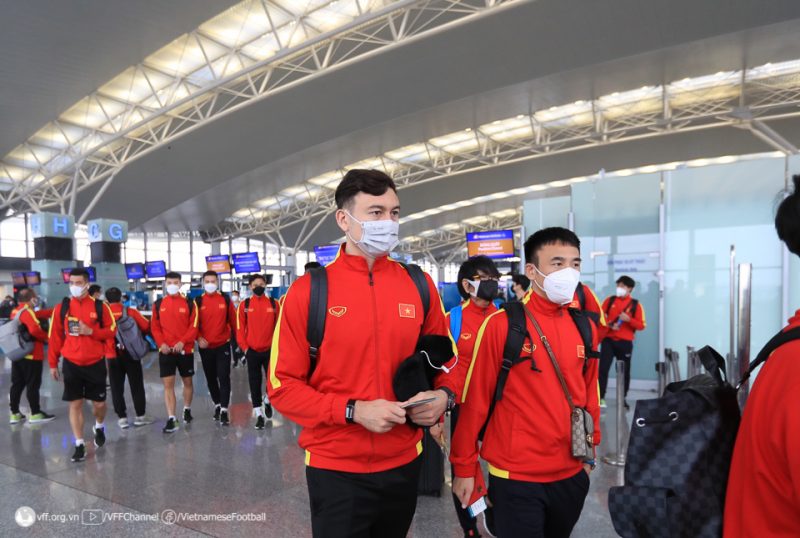 Just like the previous trips of the team, besides sending the staff to check the eating, living, and training conditions in Vientiane, VFF also arranged for the team manager Doan Anh Tuan to come early one day to carry out the team pick-up. Thanks to that, the journey of Coach Park Hang Seo's team went smoothly.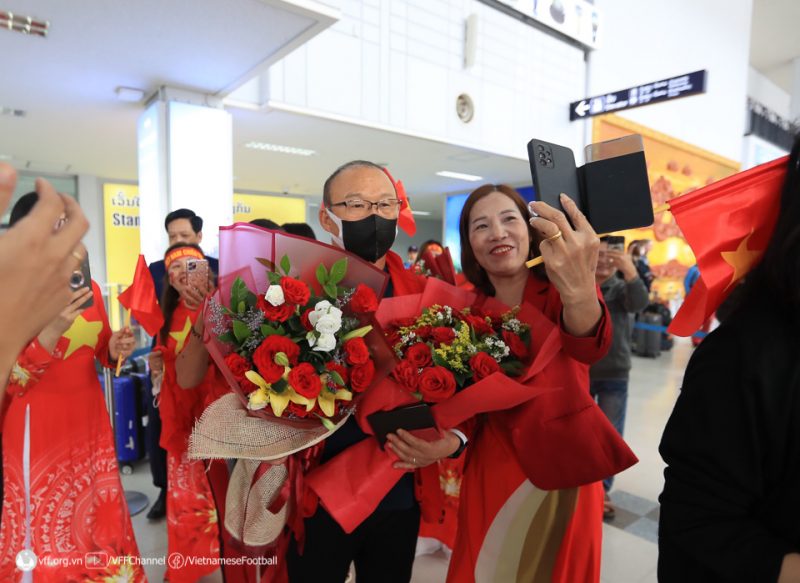 In Vientiane, the Vietnam team was stationed at the Muong Thanh Luxury Hotel. The choice of Vietnam's hotel in Laos is very reasonable because it will help ensure the quality of meals for the players.
This afternoon, the team will start the first training session. Head coach Park Hang Seo's team will have 3 more days to catch up with the new environment before entering the match against the host country's team, taking place at 19:30 on December 21, 2022, at the Laos National Stadium.