Captain Nguyen Quang Hai: "U23 Vietnam will try harder and more determined to win"
One day after arriving in Bangkok, on the afternoon 15th Jan, U23 Vietnam came back to practice forward to the match against U23 DPR Korea. Captain Nguyen Quang Hai argued that the team will try with their all ability and more determined to win.

16/01/2020 11:52:29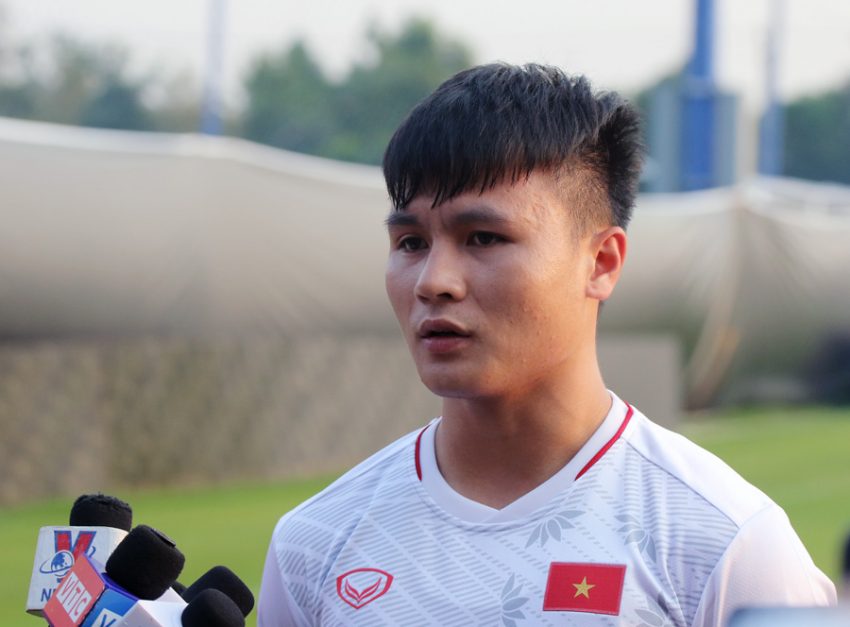 Comment about U23 DPR Korea, captain of U23 Vietnam shared respect to this team. "Even losing 2 matches but they are not a weak opponent. They are the team that has solidarity and determination. U23 Vietnam will try harder and more determined to win". Quang Hai said.
With 2 draws 0-0, U23 Vietnam is facing many difficulties. Quang Hai also acknowledged that U23 Vietnam needs to change many limitations.
Before the training session 15th Jan, VFF Permanent Vice President Tran Quoc Tuan had directly transferred the letter of Prime Minister Nguyen Xuan Phuc to the team. Prime Minister said: Tomorrow 16th Jan, we join a challenge match, I and all the supporters wish U23 Vietnam will confident, full of power, and play for the Vietnamese spirit. We very expect of this important victory".
On behalf of the team, captain Nguyen Quang Hai shared the emotion when receiving the attention of Prime Minister as well as Vietnamese supporter who have always accompanied the team during the journey in Thailand. This will be a great motivation for the players in the coming journey, particularly the next match with U23 DPR Korea.
Some images on the training session 15th Jan of U23 Vietnam