Head coach Park Hang-seo satisfied although U23 Vietnam only got one point in the match with UAE
Even U23 Vietnam only had a draw in the first match with U23 UAE at Group D, head coach Park Hang-seo still satisfied with the performance of the players.

13/01/2020 09:42:53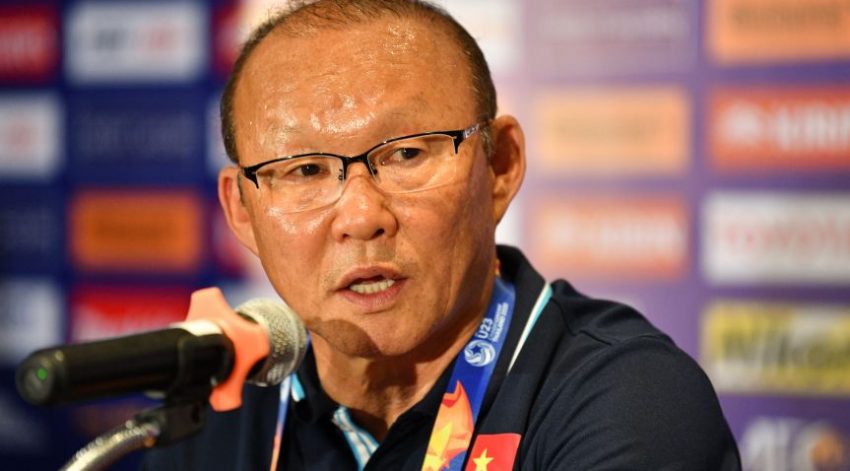 Head coach Park Hang-seo said: "Before the match, I talked to the players that this match is very difficult and it's real. It is the first match of a big tournament, so we cannot avoid the pressure. Therefore, one point is a good result. I would like to thank the players for this result".
Explain about Bui Tien Dung, head coach Park Hang-seo said: "I chose Tien Dung for the goalkeeper position instead of Van Toan because these recently match, he had a good performance and show his desire in the training session. In addition, Tien Dung has the experience when playing in the international tournaments, he used to play at the U20 World Cup 2017, U23 AFC Championship 2018, and Asian Games 2019".
About the case of Bui Hoang Viet Anh (who is a center-back but is set to play as a midfielder instead of Ho Tan Tai who was faced two yellow cards in the qualifying round), head coach Park Hang-seo argued that: "His strong point is center-back and has just practice to play as a defender for a short-term, however, today he played well and I satisfied".
The Korean coach is very happy about the performance of Dinh Trong for 40 minutes. The comeback of Dinh Trong will allow Mr. Park to have more choices when setting the line-up in the next matches of Group D.