Preview MD3 – Group D: Vietnam vs DPR Korea
Bangkok: Vietnam head coach Park Hang-seo wants to end his side's group stage on a high even as they know their fate is out of their hands ahead of their final AFC U23 Championship Thailand 2020 Group D fixture against DPR Korea on Thursday.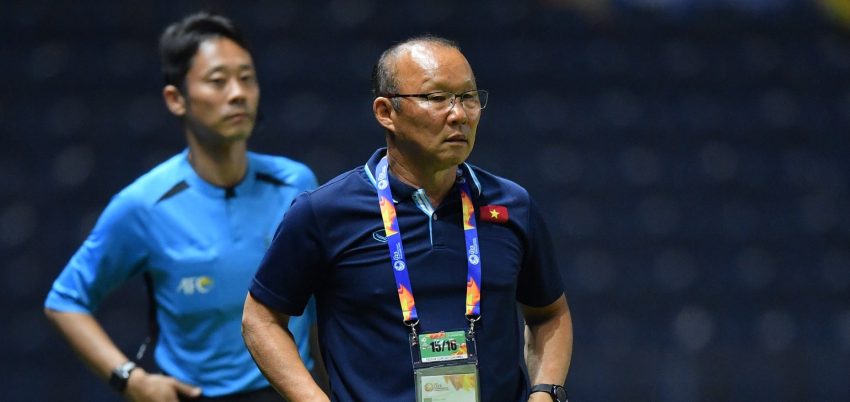 Vietnam travelled to Bangkok for their last group game in the knowledge that should UAE and Jordan play out a score draw, the outcome of their game against already-eliminated DPR Korea would be rendered irrelevant and the 2018 runners-up would exit at the first stage.
"These are the rules of the competition and we can only follow them," said Park. "It is unfortunate that we find ourselves in this situation after two games. We wanted to get the win against Jordan, but could only manage a draw."
"We came into this tournament with a squad where many of our players do not have previous international experience, so the challenge was to learn how to be mentally prepared for games."

Park's men are yet to find the back of the net in 180 minutes of action in Thailand, but equally they are yet to concede, having drawn 0-0 against UAE then Jordan.
"In both games, our priority was to not concede any goals in the first half, or the first 60 minutes."
"Because we know it can be difficult for the players to cope with the situation of working from a losing position, then in the last 30 minutes we attacked well, but could not take our chances.
"Against DPR Korea, we will be under less pressure, so we will play more attacking and try to get the best possible result, regardless of what happens in the Buriram match."
For DPR Korea head coach Ri Yu-il, Thursday's game at Rajamangala Stadium offers an opportunity for improvement and to apply lessons learnt from their first two games, having already exited the tournament.
"Before the tournament, we were confident that we could go past the group stage, but in football anything can happen and you can't predict the results," said Ri.
"We lost two matches in the group stage, and we need to learn lessons from the mistakes we have made and we will try to use that to get a better result against Vietnam.
"Vietnam are a very organised team, both in the back and up front, especially Nguyen Quang Hai – He is a very good player and they have many good players throughout the squad."
"Of course, the players will be under less pressure against Vietnam, since the outcome of the group has already been decided for us, but we still have to do our best in the third match, we have to learn our lessons and apply that to play better in the third match."
Fixture
Vietnam v DPR Korea
Venue: Rajamangala Stadium (Bangkok)
Kick-off: 20:15 (UTC +7)