Thanh Hóa crown National U17 Championship
Thanh Hóa won the National U17 Football Championship after beating PVF 5-4 in the penalty shootout in the final held at Tây Ninh Stadium on Thursday.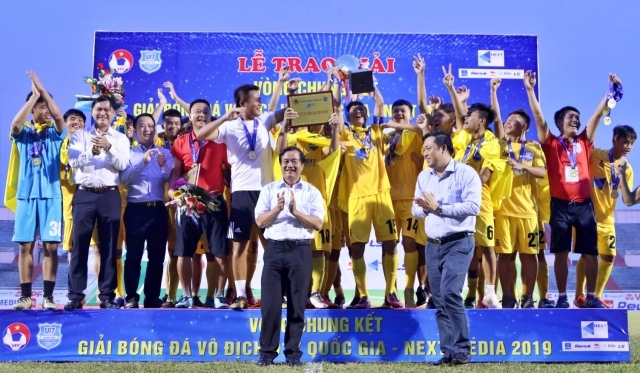 Earlier, the two teams tied goalless in the main halves.
It was the first time that Thanh Hóa had triumphed in the national U17 event.
In the group stage, Thanh Hóa won the shock PVF 1-0, which motivated Thanh Hóa to overcome their opponents.
The two sides played attack from the opening whistle. Just three minutes in, Trịnh Văn Chung of PVF threatened goal keeper Lê Trung Tuấn's goal with a free kick, but it hit the cross bar.
Both sides created several dangerous situations in the midfield, but their chances were rushed and they failed to find the net.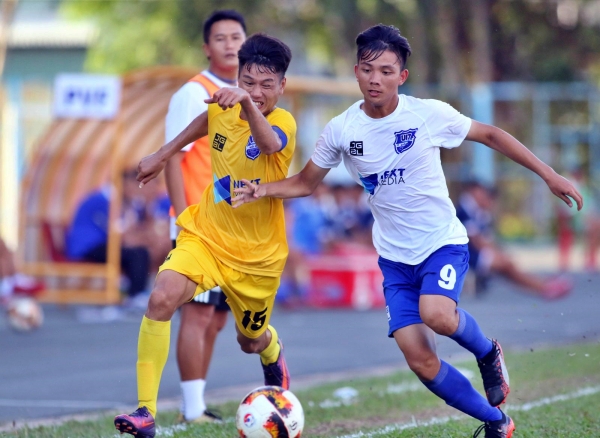 PVF had another chance when Võ Nguyên Hoàng headed following a corner kick of his teammate. However, the ball then hit the bar.
Nine minutes later, receiving a pass from Nguyễn Văn Tùng, Nguyễn Thái Sơn passed the ball to captain Trần Quốc Đạt in the penalty area, but Đạt's kick went to goalie Trần Lâm Hào's position.
In the second half, PVF was still the owner of the game, but was almost beaten by Thanh Hóa, even though a goal of Bùi Anh Quân was not recognised as Quân was in an offside position.
Following a 0-0 draw, both teams were forced to play a penalty shootout to decide the winner. After an impressive series of "gunfire", Thanh Hóa defeated PVF competitor 5-4 to win the championship.