The delegation of AFC and VFF worked with Hanoi Police Club on the club licensing
On April 14, following the meeting with Hai Phong Club and Viettel Club, the Asian Football Confederation (AFC) and the Vietnam Football Federation (VFF) held a meeting with representatives of leaders of the Hanoi Police Club on issues related to the licensing of professional football clubs for the 2023/2024 season.

14/04/2023 17:54:24
The delegation, on the AFC side, included Mr. Pavel Luzanov – Deputy Director of Committee Strategy and Professional Football; Mr. Avi Gupta – Senior Manager Club Licensing Regulatory Unit. On the VFF side, there were Mr. Tran Anh Tu – VFF Vice President; Mr. Pham Ngoc Vien – Chairman of Licensing Committee; Mrs. Nguyen Thi My Dung – Deputy Chairman of Licensing Committee; Mr. Le Hoai Anh – Member of Licensing Committee; Mr. Duong Nghiep Khoi – VFF General Secretary; Mrs. Nguyen Thanh Ha – VFF Deputy General Secretary, Head of the VFF Licensing Adminstration Department; Mr. Nguyen Minh Ngoc – General Director of Vietnam Professional Football Joint Stock Company (VPF); representative of VFF function departments.
On the side of the leaders of the Hanoi Police Club, there were Mr. Tran Van Hung – Vice Chairman of the Club; Mr. Pham Van Le – Club Executive Director; Mr. Le Hong Thai – Deputy Managing Director.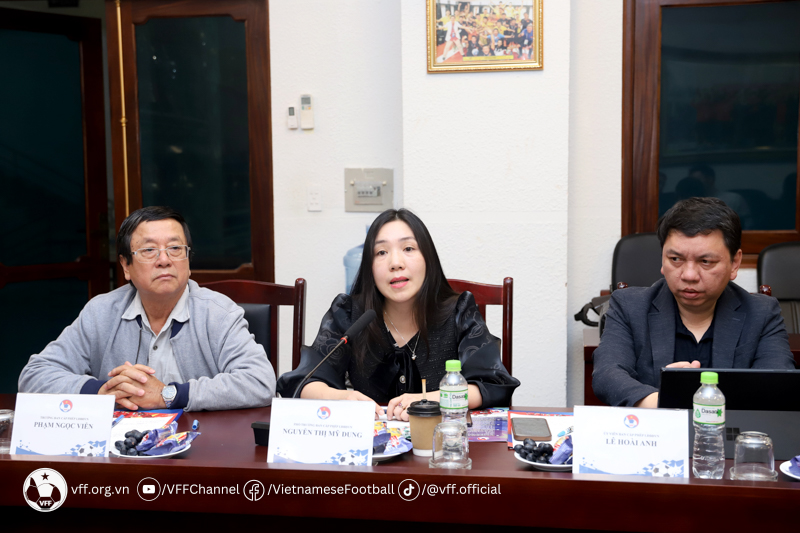 This is the first year the Hanoi Police Club competes in the professional football tournament and participates in the professional football club licensing system. At the meeting, leaders of Hanoi Police Club reported to AFC and VFF on the progress of business establishment to ensure it becomes a club with independent legal status, meeting the legal criteria. At the same time, it is necessary to complete 05 licensing criteria including: sports criteria, facilities criteria, administrative human resource criteria, legal criteria and financial criteria. These are the basic and important criterias for a club to be licensed to participate in the national competitions as well as the AFC club tournaments.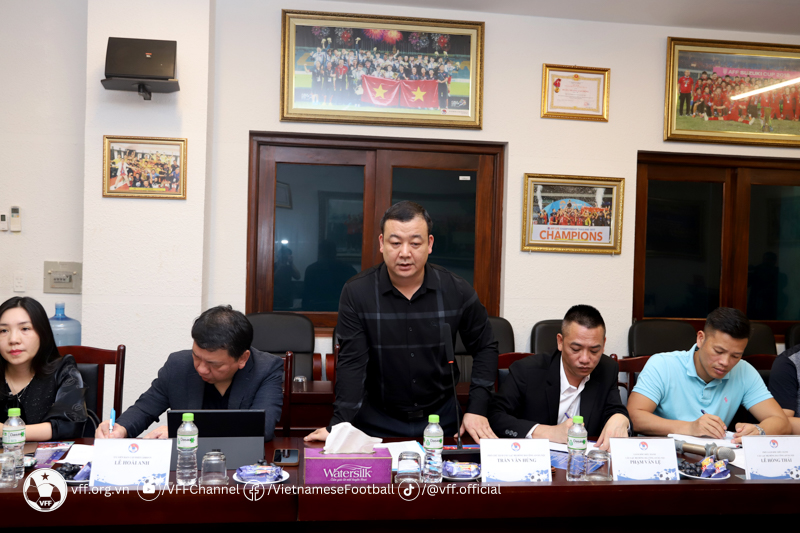 After reseảching the requirements according to each criterion, a representative of the Hanoi Police Club said that it was ready to complete the criteria to be considered for a license, but still need to complete the related procedures. It is expected that the Hanoi Police Club will complete the establishment of the business in May or June 2023.